Confidence that can throw you off guard, incredible looks and a sharp sense of fashion are what define Jacob Palmer, a dapper bachelor who helps Steve Carrell's character update his look and find love in Crazy, Stupid, Love. As a character who has a certain authority over fashion, Palmer is a man who's always sharply dressed and at the top of his game.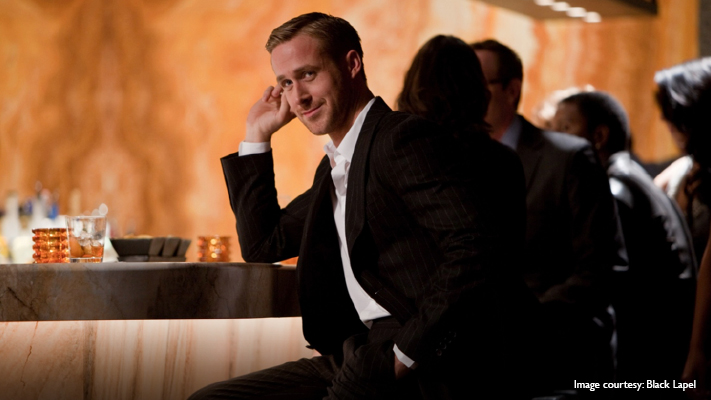 Similar Products
Stylish clothes are a huge part of Gosling's character, who is supposed to be a fashion guru of sorts in the movie. In fact, they describe exactly who he is. Not a single crease on his suit or a hair out of place, Palmer is a straight talker who knows his fashion just as well as he knows his favourite football team. Right from one of the initial shots, where Gosling is pictured dressed impeccably in a suit, with a slice of
pizza
in hand, the phrase "Clothes make the man" comes to mind each time Palmer makes an appearance. All Gosling wears throughout the movie are simple, well-cut suits. It is the attention to detail and tailoring that counts, coupled with the subtle use of accessories.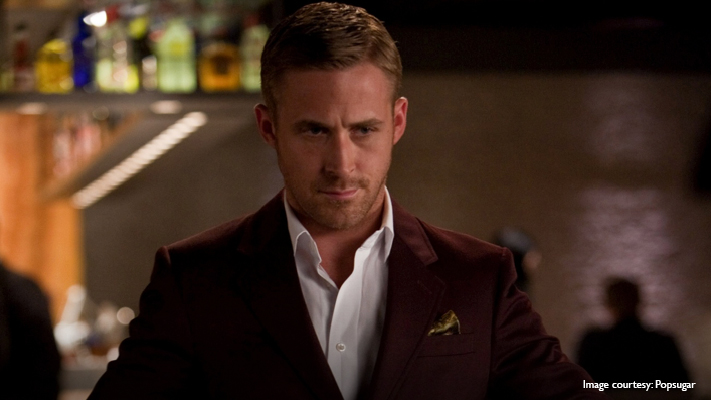 Breaking it down

Here's how to channel a bit of Jacob Palmer, who owns every outfit he wears like second skin, into your wardrobe.
✔  Gosling wore suits from Lanvin and Alexander McQueen, but all you need to keep in mind is that your suits must be slim-fit and tapered. There's no room for padded shoulders or extended lapels in Palmer's wardrobe.
✔ The devil is in the detailing, so a smart leather belt and a subtle
gold
ring polish off a look just as well as an artfully tucked pocket square.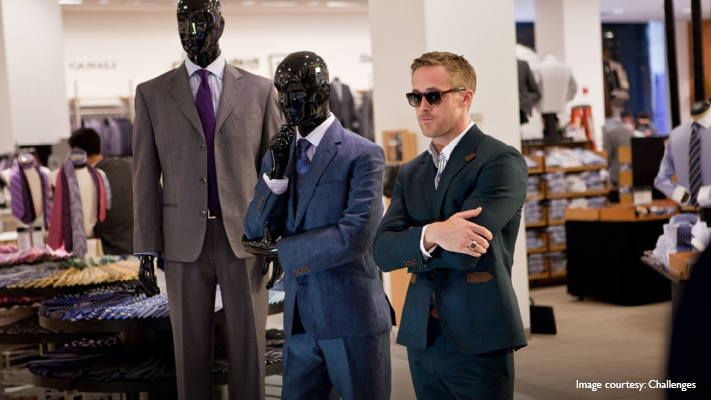 ✔  Not one for ties, Gosling's character is seen without one throughout the film. His look veers on casual chic, so you can leave the top button of your shirt open without any guilt.
✔  Slim
collars
, lapels and tapered trousers are typical to Gosling's dressing, as are suits in rich colours such as burgundy, aubergine purple and teal, apart from the staple navy pinstriped one.
✔ If you're going the whole hog, emulate Palmer's well-groomed look as well. For most part of the movie, he is seen sporting hair parted and slicked to one side along with stubble. However, keep in mind that you want to look presentable, not like you've just rolled out of bed.
Written By : Shirley Mistry