Even if you're only slightly familiar with House of Cards—a popular TV show—you know that Francis Underwood (played by Kevin Spacey), means serious business.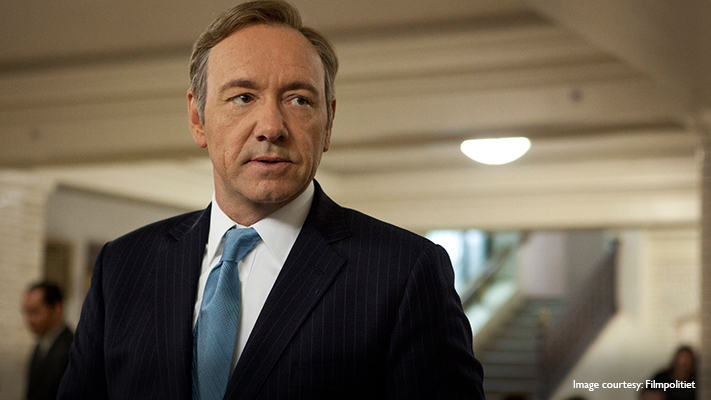 Similar Products
A politician who's well-respected, Underwood is fiercely ambitious, motivated and determined to do whatever it takes to climb the political ladder. For a character that's this strong, it is only fitting that his wardrobe comprises sharp business formals. Underwood is man with considerable power and resources at his disposal, and his clothes reflect this. His well-cut, form flattering suits complement the character's confidence and intellect, and go hand-in-hand with his position of authority.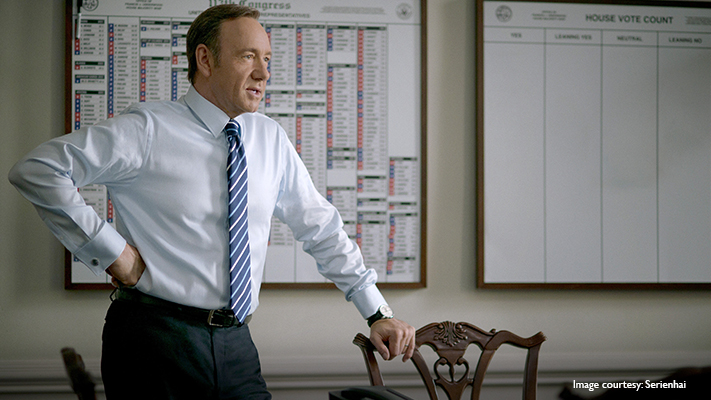 Break it down
Take a look at our tips for dressing like the well-turned out man that Francis Underwood is.
To dress like Spacey's character, it is crucial to understand the importance of made-to-measure suits. If a suit doesn't sit right on your frame, it will make your overall ensemble look sloppy. If you can't find a readymade suit that fits you like a glove, go the bespoke route.
As far as colours for your suit are concerned, stick to neutrals such as black, grey and navy. After all, the latter is Underwood's personal favourite.
Kevin Spacey's suits are complemented by shirts in colours such as white, off-white and pale blue, so be sure to stock up on them. Add a classic, broad tie to the suit to wear it exactly like Underwood.
As far as accessories are concerned, Underwood doesn't get carried away. A simple watch and a ring are all the adornments he wears, and we suggest you ape his simplistic style.
Opt for short, side-parted hair to groom yourself just like Francis Underwood, and don't forget to invest in a black tuxedo for the occasional black-tie event.
Written By : Shirley Mistry