The MI series has been synonymous with tight plots and action sequences that will have you sitting on the edge of your seat. However, if you have an eye for the finer things in life, you're sure to notice how Tom Cruise in his latest movie Mission: Impossible Rogue Nation looks every bit the secret agent, no matter what the occasion. Cruise manages to pull off a plethora of outfits—ranging from casual T-shirts and jeans to printed shirts and leather jackets—always looking like he's ready to take on the world. Here's how you can too.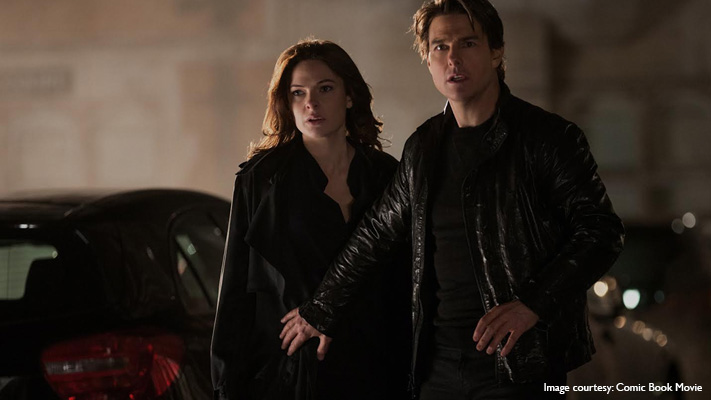 Similar Products
Breaking it down
Whether he's hanging off a plane that's taking off or swimming deep under water, Cruise's mildly dishevelled hair will always be synonymous with Hunt's character. Here's a look at how you can channel Hunt's casual, laidback style while looking every bit as dapper.
#1 Leather jackets having always been synonymous with looking—at the risk of sounding terribly clichéd—cool, and Cruise tells you exactly why. As he sports a
black
leather jacket through the film, you familiarise yourself with just how simply the piece can elevate the most basic of outfits.
#2 Dark denims are essentials for a man on a mission. While distressed denims and faded ones have their own place in your casual wardrobe, if it is Hunt's look that you're after, dark-blue, black and grey ones should be your staples.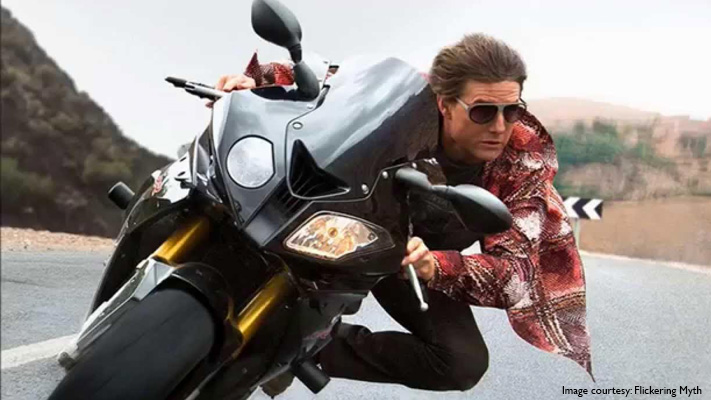 #3 Even when Cruise wears a
printed shirt
in the movie, he does it just right. A chaotic red and white printed shirt finds itself being paired with black jeans and a basic T-shirt, which is exactly how we're recommending you wear one to add visual relief to the ensemble.
#4 When all else fails, zip up your favourite sweatshirt. When the smartest secret agent of all time vouches for the humble sweatshirt as a wardrobe mainstay, who are we to counter question? A neutral-toned solid or flecked sweatshirt is a great way to layer. Just make sure that the sweatshirt is well-fitted—baggy varsity
jackets
are best reserved for when you're sick and want something cosy to bundle yourself into.
Written By : Shirley Mistry