So you've got the essentials every man should have in his wardrobe and feel confident that you can do no wrong? This is exactly when you push yourself out of your comfort zone. Move beyond the white shirt-khaki chinos routine, and get these stylish add-ons. They are versatile, a step-up from the basics and open up a world of styling options.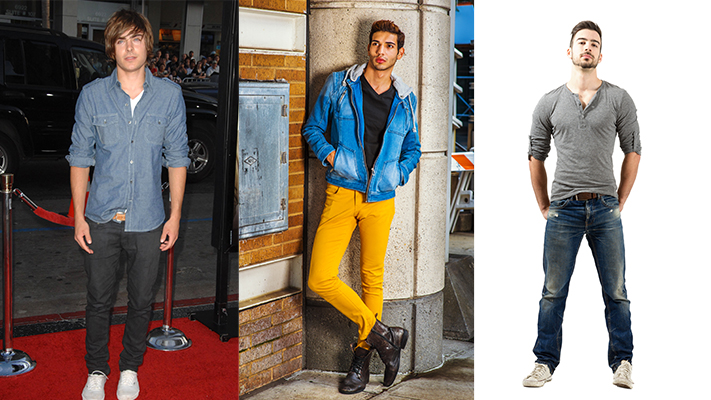 Chambray Shirt
Probably as versatile as the basic white tee, the denim look-alike chambray shirt is your go-to no matter what the occasion or season maybe. Not just trendy, this one is super stylish and masculine bordering on badass. Pair it with denims, chinos, coloured jeans, shorts—the world is your oyster. Available in colours ranging from black-grey to mossy green and salmon pink besides the customary blue, make the chambray shirt your BFF.
Coloured jeans
Dress pants for work, khaki chinos and denims in varying shades of blue for casual settings; you have your life (and wardrobe) neatly compartmentalised. It's when you see yourself settling into a mundane pattern that you need to shake things up. Khaki chinos and blue denims are a standard uniform for many men. Try coloured jeans in hues of red, salmon pink, yellow ochre or mossy green to give your wardrobe a serious shaking for the better.
Henley
Simply put the rugged and masculine Henley is a t-shirt with buttons or a polo shirt sans the collar. You would never imagine that a mere addition of buttons on a tee or taking off the collar from a polo shirt can create such a drastically different looking garment. The Henley can be worn as is or can be layered to create a hundred different and distinct looks. Wear it under a shawl collar cardigan, chambray shirt, leather jacket, or a lumberjack shirt for masculine appeal.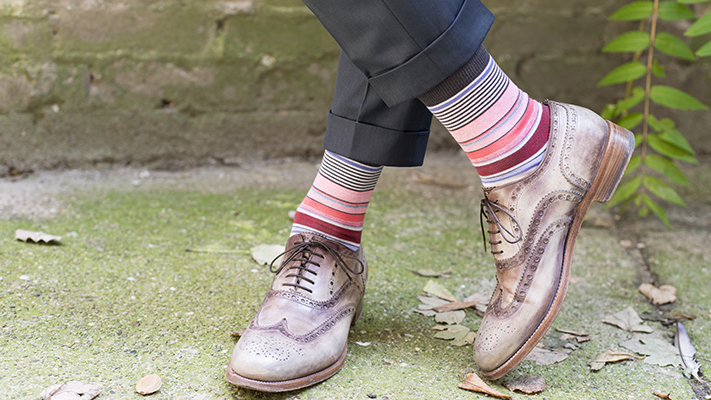 Printed socks
Coloured socks, patterned socks, geeky socks, animated figured socks, or simply bold, solid-coloured socks; go ahead, pick any but the standard black and navy. Show some personality. Go wild, go bold, get quirky and have fun with the little details.
Written By : Bushra S Khan