Let's face it—between juggling meetings, presentations and a mountain of emails and paperwork, you don't exactly have time or energy on your side, especially if you have a social engagement to attend straight after work. So, take a look at these accessories that will take your look from dawn to dusk effortlessly, eliminating the need to change your entire outfit.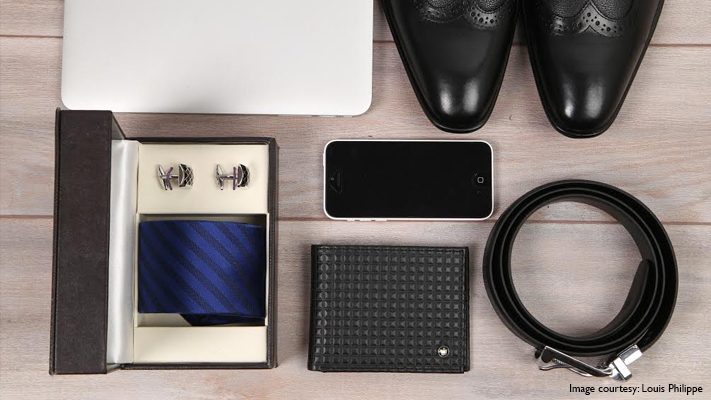 Perforated brogues
Wearing
brogues
is an easy way to ensure that your shoes don't give away the fact that you've made your way to a social engagement straight after work. These black lace-ups are embellished just the right amount.
Sophisticated tie
A simple way to ensure that your accessories work well both inside and outside the office is by picking a tie that has a classic style. This striped one is perfect, and the rich blue shade ensures that it looks absolutely elegant.
Simple belt
Flashy belts with blaring logos are the easiest way to look ostentatiously dressed—whether you're at work or at a party. The key to nailing both looks is to pick a plain, black one. You can opt for a subtle texture, but a premium, black
leather
belt is all you need to achieve a put-together look.
Patterned cufflinks
Plain cufflinks are either too formal or too boring, and bright, colourful ones are too casual. Patterned ones offer the perfect in-between option. They're subtle enough to wear to work and don't look boring at a night-out either.
Embellished wallet
Give plain leather
wallets
a skip and opt for one with a pattern engraved or embossed on it. This black one is perfect because it is in keeping with a formal colour palette and the embossed detailing lends it some gravitas.
Written By : Shirley Mistry