Let's face it—a belt does more than just hold your trousers in place. It is, in fact, one of those subtle
accessories
that tie together your whole outfit without garnering too much attention to itself, especially when it comes to formal wear. Our tips on picking the right one will make sure you stand out for your style, but just the right amount!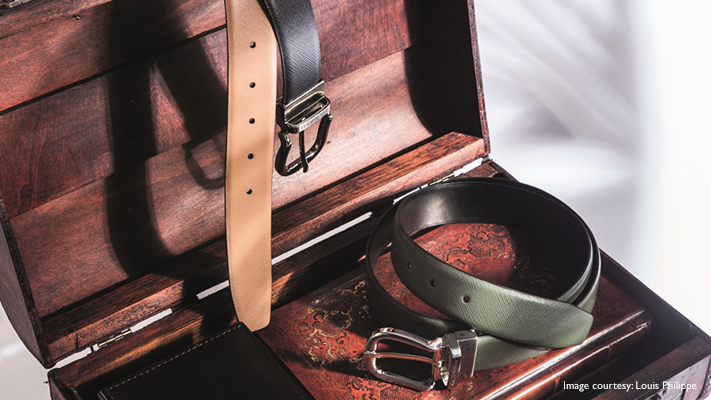 Length

Choosing a belt of the right length is one of the most crucial aspects to keep in mind while purchasing one. While you may want to avoid making extra perforations on a loose
belt
, you also need to take care that the tail of the belt isn't hanging too long once fastened, as it can make your otherwise well-put-together look slightly clumsy. The ideal length of a belt is 2–3 inches longer than your waistline.
Rule of thumb: Measure the length of the belt from the buckle to the middle hole.
Width

Your formal belt should ideally be 1-1.5 inches broad, or wide enough to cover the tag on your trouser or
jeans
waist. Remember, a belt is meant to be an understated accessory, so avoid anything that stands out by virtue of being too broad. On the contrary, belts that are too skinny (read half an inch or less) are strictly a no-no.
Rule of thumb (literally!): Your belt should roughly be as wide as the length of your thumb.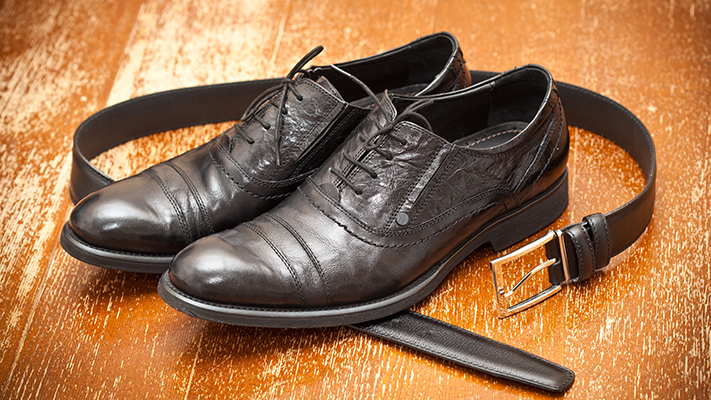 Colour wise
Subtle is the way to go when choosing a belt for your formal attire, so stick to basics like shades of black and brown, at the most, tan. If you want to add an element of drama without going over the top, opt for a mellow texture or finish, such as plain gloss, matte, double-stitched or fine snake skin.
Rule of thumb: Match your belt as closely as possible to your shoes in terms of colour, texture and material.
Written By : Neehar Mishra