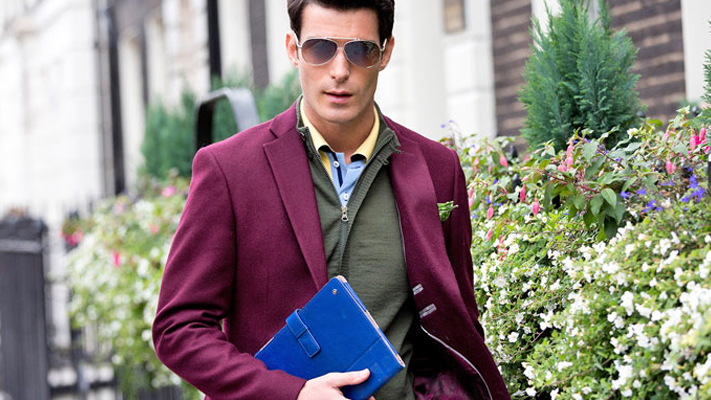 Do bankers really need to look boring? The very mention of the 'B' word springs to mind a frumpy bloke clad in an ill-fitted suit with square-toe shoes. Hold your horses! This is not a piece running down the banking world's movers and shakers. Let's get back to what this is all about.
Suit up!
No doubt about it all! A suit is by far the most definitive male uniform in today's day and age. All you need to focus on are the basic elements of the suit's anatomy when you are buying one: cut, fabric, stitching and most importantly, how it falls on your body. All in all, the garment's job is to make you appear slimmed down, fit and tall. A navy or charcoal suit in a simple pinstripe or with a pattern like a windowpane will be a banker's safe-yet-stylish pick. One can never go wrong with a charcoal suit. Perhaps your best sartorial investment ever! If your skin is on the darker side, opt for a light shade of grey but if you are fair you should stick to a darker one. The beauty of the grey suit is that it is versatile: this wardrobe-wonder works with both white and black shirts.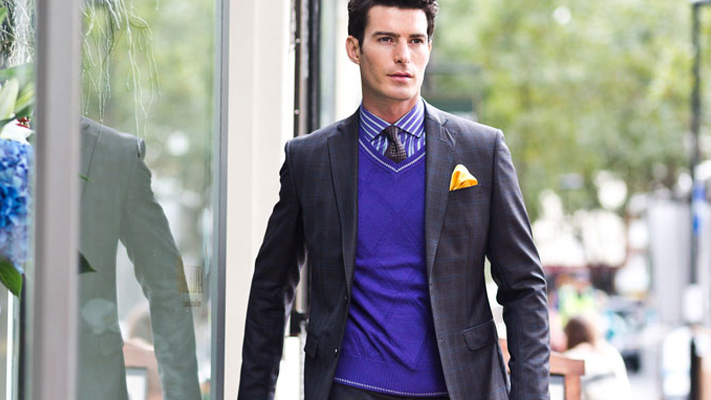 The tie maketh the banker
Before anything else focus on size and proportion. Match a slim tie with a narrow shirt collar and narrow jacket lapels. On the other hand, a wider tie complements a wider collar and lapels well. A tie should cover your collar button and most of your top trouser button. Next comes the tie knot! The four-in-hand method creates a knot that is fairly small and slightly asymmetrical. Because of its dainty size, it goes beautifully with almost any collar style and fabric. However, the Windsor knot is much thicker and requires a slightly longer tie and should be worn with spread collar shirts and fine fabrics.
The art of matching the tie with the shirt
Striped ties complement the solid shirt. For a muted-but-chic look, try combining semi-solid and lightly patterned blue and green ties with cool blue clothing. If you're looking at stopping the traffic, opt for the stark contrast of a bold red tie on a light shirt. It's not for nothing that the red tie is called the 'Power Tie'. It is an established fact that this natty combo works miracles for the power dressers across the board!
Shirt
Light blue and white are your safest options, especially in terms of matching with a suit. Avoid oversized or jarring patterns and stick to either solid colours or very small patterns. Shades like pink and mauve are becoming increasingly accepted. According to a study, a pink shirt wearer earns £1,000 more a year than those who stick to safe colours.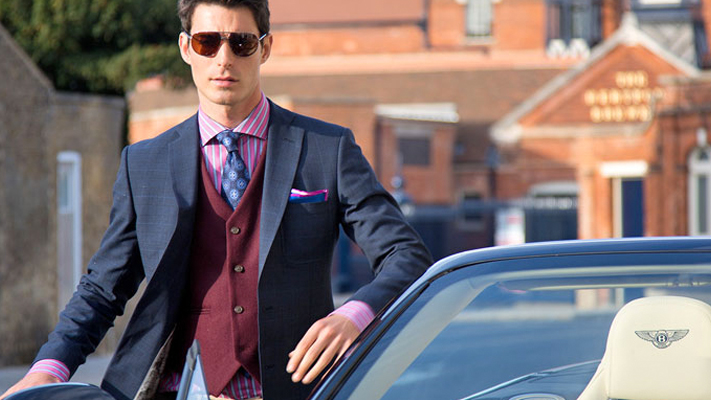 Sock it to 'em
Your socks should match the pants. A solid pattern is not necessary, as long as the pattern is neat. If you are opting for a charcoal suit with a blue shirt and a yellow tie, grey socks with a simple blue pattern will underscore your attire handsomely. You can also match your socks with your tie or pocket square. For an edgier look, go sock-less or try a completely different colour. However, ensure it matches the rest of your look with subtlety.
Shoes
A man's shoes speak a lot about his personality. If you're in black, then by all means wear black shoes. If you are wearing a belt, it should match the shoes. Plain cap-toe Oxfords are the most appropriate bet for a business ensemble, and also double up as formal shoes. The versatile wingtip brogue shoes are your next best bet, which go well with flannel suits and tweeds. Besides, the Double Monk-strap shoes are definitely a great investment for those who want to stay ahead of the style curve. They not just complement a suit but can also be worn with a pair of chinos or denims for a laidback look.
Accessorise it well!
Opt for a nifty dress watch with a simple face rather than a chunky sports watch. Think thin if you want the watch to fit under your sleeves. Cuff links add panache to any shirt with a French cuff and they should match your belt buckle, wristwatch, collar bar and tie holder. Go for coloured links which accentuate your shirt and tie. You can ever go wrong with sterling-silver knots or engine-turned ovals.
A strict no-no for bankers
Pure black suits are totally yawn-inducing. The common logic here is that they are more appropriate for formal settings like dinners and not business. Also, bid adieu to belts with big buckles.
Written By : Mr Dandy