If there's one accessory you just can't have enough of, it is the
tie
. It makes for the perfect finishing touch and just by experimenting with your tie, you can transform the look of your suit time and again. But, for all of their versatility, ties are delicate and not taking good care of them will mean that you have to purchase a whole new set every few months.Take a look at 7 tips that will have your ties looking as good as new for years to come.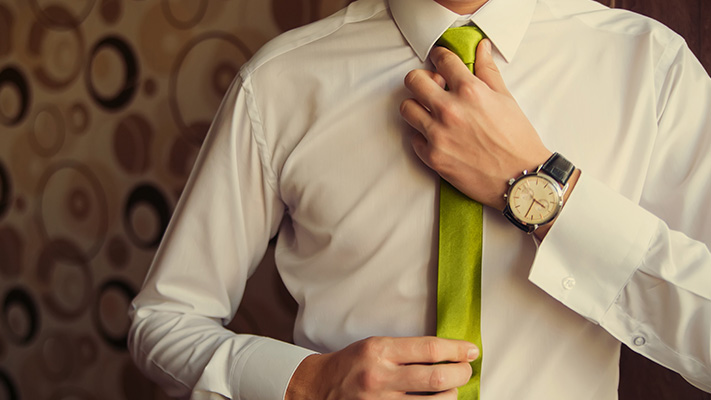 7 Tips for Your Ties
#1 When it comes to removing your tie at the end of a long day, you probably just want to yank it off and get done with it. But this ruins the weave of the tie, thereby ruining the shape. The right way to undo your tie is to follow the knotting steps, in reverse.
#2 A good way to keep creases from forming is by investing in a tie rack. These racks allow your ties to stay organised while easing away any wrinkles that may have formed because they're hung.
#3 If you want to lay them out flat, instead of stuffing your ties in a drawer, simply roll them up and lay them in one flat layer. Piling them one on top of the other will lead to the fabric getting severely crumpled.
#4 A splatter of food or drink is all it takes to ruin your tie for good. If you do manage to stain it, quick action is imperative. Blot the area with club soda to lift the stain immediately and follow it up with a spot cleaner when you get home.
#5
 If you manage to get a smidgen of grease or something stronger on to your
tie
, head straight to the dry cleaners.
#6 You don't need to wash your tie after every use, but when you do, ensure that you wash it by hand using a mild soap and let it drip dry. Wringing your tie can spell havoc for its shape.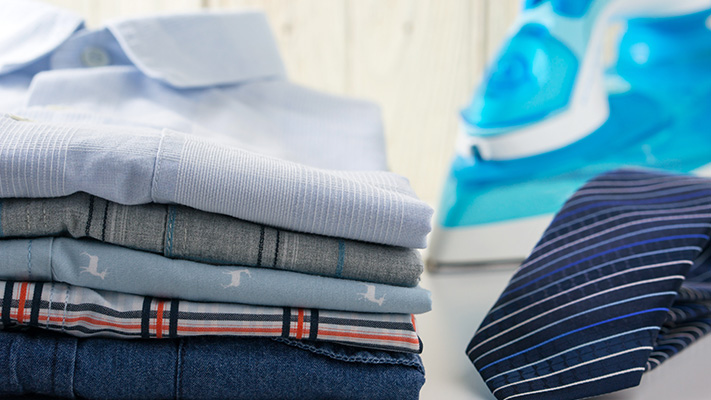 #7
Hanging your ties is one way to get rid of wrinkles, but it won't work on deep-set wrinkles. When faced with an extremely crushed tie, make sure you use a fabric-appropriate method to ease the wrinkles. While
cotton
and linen ties can be ironed, silk or silk blends must be steam pressed.