Sweaters, when layered with suits, make for a stylish ensemble and work just like ties when it comes to enhancing your outfit and linking your shirt and suit together. A preppy addition to your everyday suit, here's what to keep in mind when you're wearing the trend.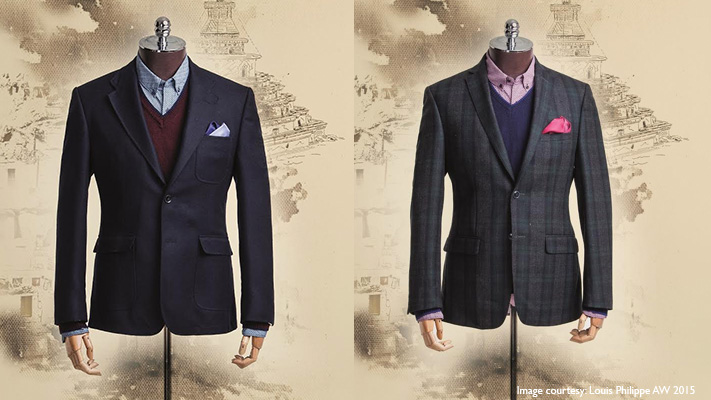 Similar Products
#1 Pick sweaters that have a fine knit. Cable or waffle knits are chunky and when worn under a suit, they add bulk to your frame, making you look disproportionate.
#2 If there's one cardinal rule to follow when it comes to pairing suits and sweaters, it is this: Always pick a V-neck sweater. The reason why this is suggested is because it coordinates with the suit jacket's lapel and gives the look a cohesive appearance.
#3
When picking colours, a darker shade of your
shirt
 or the closest neutral that matches both your suit and shirt should be your go-to option. Reserve picking a sweater in a bright contrast colour only for when you are wearing a white shirt.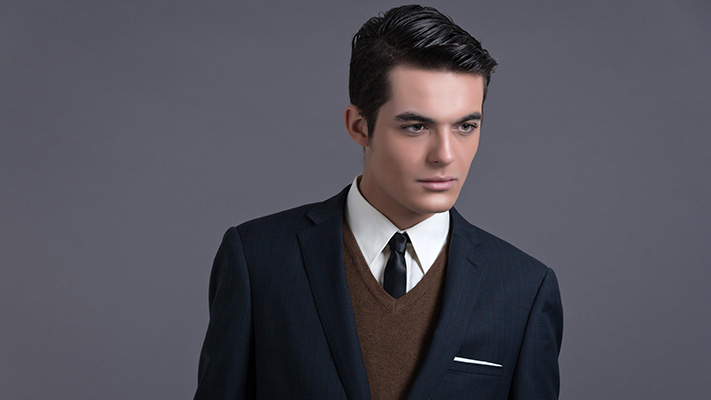 #4 The other rule for contrasting colours is to opt for a subtle contrast. A light-grey suit, light-blue shirt and baby-pink sweater work with each other, but it is all down to picking the right hue. If you pick 3 bright colours and contrast them with each other, the outfit's bound to look cluttered.
#5
If you're not too sure about which sweaters to pick, taupe, black and
grey
ones make for excellent choices as far as neutrals are concerned, and pastel hues of pink and blue along with rich shades such as bottle green and burgundy make for good winter staples.
#6 Fit is just as crucial as the neckline of your sweater. Baggy sweaters and sweatshirts may be cosy, but they're far from professional. Pick one that lies flat on your body without creasing under strain of course.
#7
If you choose to pair your suits with a cardigan—a more contemporary approach to the trend—pick one that is of the same length as your sweater. Since the buttons on the sweater are going to clash with those on your suit, pick a
sweater
with small, minimalistic ones.
Written By : Shirley Mistry