If you're into adventure sports or are just venturing into the arena, hiking is an activity you must try. While it is a lot of fun, a host of challenges are sure to come your way. Whether it's your first or your 20th trip, each time you go hiking, it will leave you with an experience you'll never forget.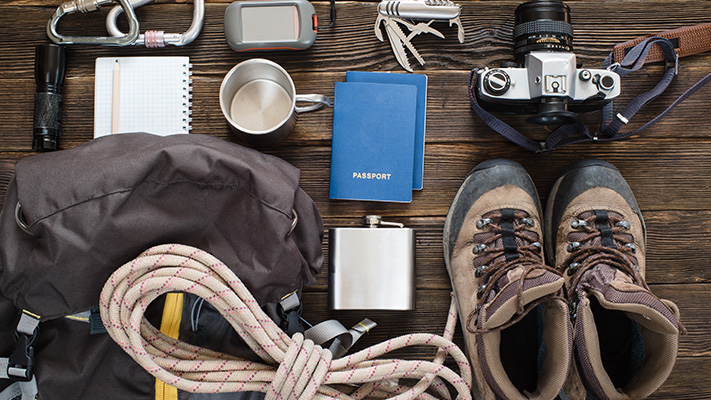 To make sure you make the most of your next one while staying safe, here are 7 items worth adding to your backpack.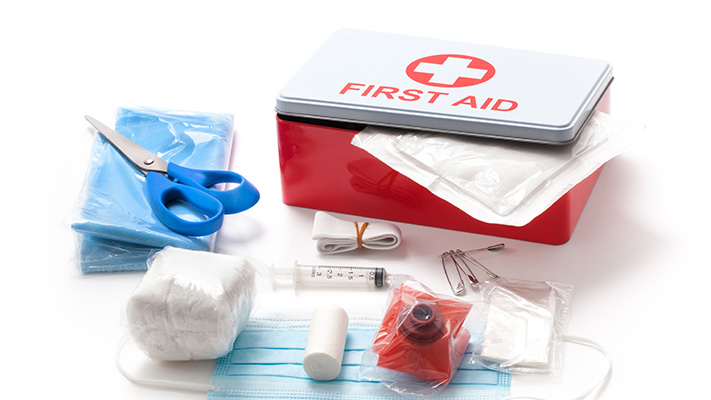 #1 First-aid kit
Whether it is a small cut or a dangerous accident, you must be prepared for it. Pack medications according to your general health and that of your fellow hikers. Essentials such as bandages for small cuts and butterfly closures for treating larger wounds must not be left behind. You can also buy a first-aid kit off the market and add items you find essential to the kit. The key to a good hiking experience is being safe and prepared.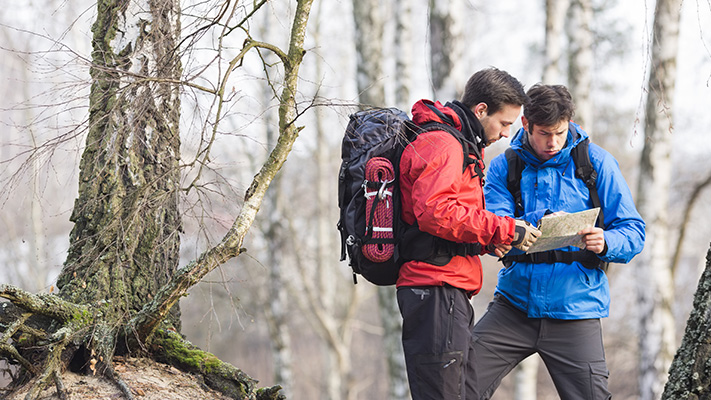 #2 Navigation
Hiking through rough terrain is in no way similar to finding your way around the city. With lack of direction symbols and every turn looking similar, you are likely to get lost. Carry a GPS or a map along with you to make sure you know where you're headed. If you're using a map, don't forget to pack a compass and make sure that you know how to read both. Be thoroughly acquainted with your GPS system so you don't struggle with it in the woods.
#3 Water and water purifiers
Like any other physical activity, it goes without saying that you can't survive a hike without lots of water. Pack several bottles so that they last you for a long time. However, don't forget to carry a portable water purifier too! If you run out of bottled water, drinking from a pond or stream may be your only option. But this water can be packed with germs and bacteria and using a portable water purifier will help you stay healthy.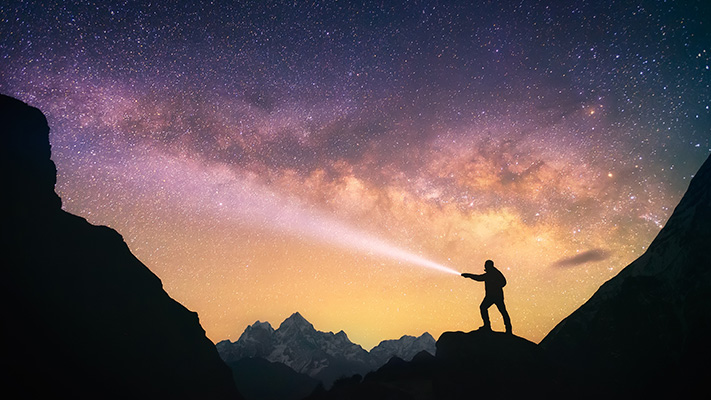 #4 Flashlight and batteries
If you're in for a long hike, a flashlight is a must. Spending your night in the dark woods or hiking an extra kilometre post sunset may not be on the itinerary, but you must be prepared for it nonetheless. The flashlight will also come handy if you plan on trekking through a cave or if the sun sets early on a pleasant winter evening.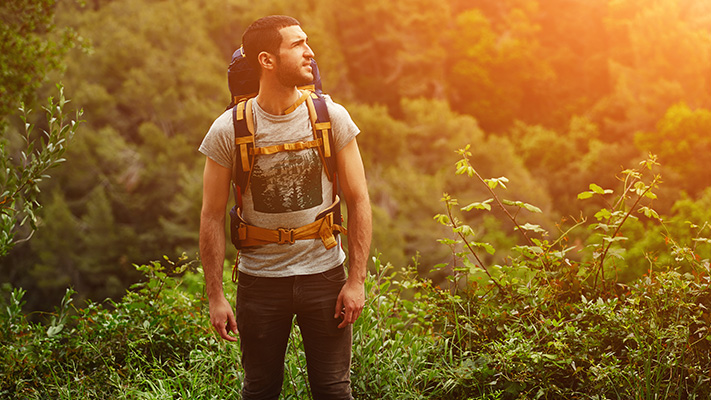 #5 Sun protection
Considering the fact that you will be hiking for most part of the day, don't forget to pack your sunscreen. To avoid nasty sunburns, apply your sunscreen in abundance and use a lip balm fortified with SPF to protect your lips from chapping in the heat. Reapply your sunscreen and lip balm at frequent intervals and carry a stylish cap too. Not only will it enhance your outfit but will also protect you from the sun. Additionally, wear light coloured clothes and ensure that most of your skin is covered.
#6 Food
Undertaking a strenuous physical activity such as hiking is going to leave you hungry. If you're on a new trail and are doubtful about the availability of food, make sure you carry plenty. Pack nuts, granola bars and other healthy snacks to munch on during your hike. If you plan on carrying meals, make sure they don't require too much cooking.
#7 Insect repellent
Walking through rough, uneven terrain with vegetation all around puts you at risk of being bitten by insects. Pack a reliable insect repellent cream or spray and don't forget to reapply it to keep nasty insects away. Another option is to sport a lightweight bug netting jacket and pants under your clothes. Not only will you barely feel its presence, but it will also keep you safe from insect bites.