It's natural to pay critical attention to the design, detailing and finish of a belt, tie or watch before buying it, but a wallet is often neglected when it comes to these deliberations. Considered to be more of a utility item than an accessory, most of us choose wallets based solely on their functionality. However, they are a great way to spruce up any look, and investing in wallets from dependable brands ensures that you have a
reliable accessory
that makes your ensemble effortlessly stylish.
The Label
presents a list of things you need to keep in mind before picking the right wallet.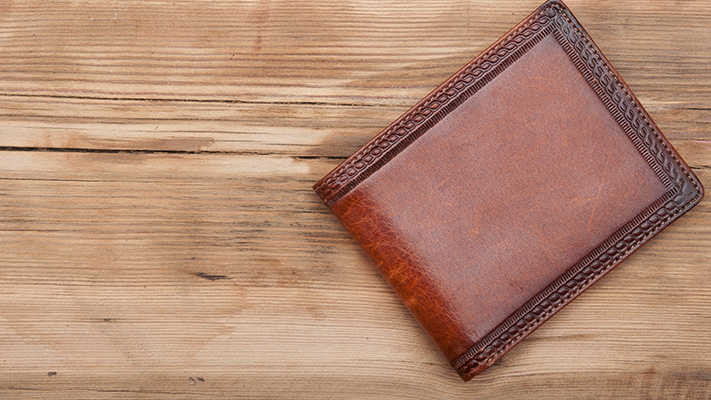 Think about size
A wallet that looks good but doesn't accommodate all your essentials is a sheer waste of money. Pick a wallet that will comfortably fit your cash, coins, credit cards, visiting cards and other things you normally carry. If your wallet bulges through your pocket, you're either overstuffing it or you need a bigger one. Limit the number of things you store in your wallet and you will be able to choose from a wider range before you zero in on the perfect one.
Choose full-grain leather
Full-grain leather (leather that hasn't been sanded down to get rid of imperfections) is the best kind of leather to pick for your wallet.
Leather
that has been smoothed over to get rid of imperfections is usually coated with a layer of resin to give it a polished finish, which makes it look unrealistically shiny and fake.
Keep an open mind about colour
While black and brown are timeless colours that will never go out of style, navy and grey are other options that pair well with most outfits. For a dash of colour, pick wallets in beetroot red or bottle green. Not only do they pair well with formal and casual outfits, the contrast of colour is extremely stylish.
See if a passport wallet ir right for you
If you're a frequent flyer, a passport wallet makes for a worthy investment. Larger than a regular one, it accommodates your passport along with your other wallet essentials and important travel documents.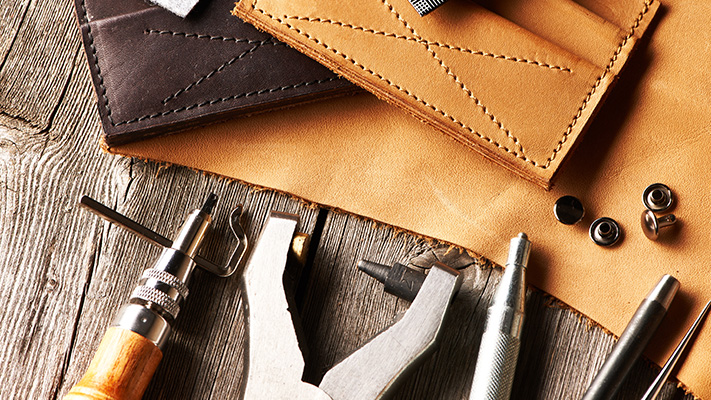 Payt attention to edging
Craftsmanship is key when it comes to wallets and they typically come in two kinds of edges—cut edges and turned over edges. When the leather is cut, stitched and the edges are left open, the wallet is said to have a cut edge. The ends are usually coated in resin to prevent unravelling, but the resin eventually flakes away. Wallets that don't have exposed leather are said to have turned over edges. The leather towards the seam is beaten to reduce its thickness, after which it is turned over, tucked in and then stitched. Turned over edges are indicators of good craftsmanship and ensure that your wallet will last you for a few years.
Don't cut corners!
Cutting leather at the corners to give it sharp edges is another sign of poor handiwork. Cutting leather weakens the entire wallet, which means that it won't last you half as long as it is supposed to. So look for wallets that have pleated, rounded corners instead.
Written By : Shirley Mistry