Did we just ask you to break the monotony with grey? Yes, we did. But isn't grey boring? Not one bit. It is a cool, versatile colour and can be easily integrated with the rest of your wardrobe. It is also a welcome relief from the blues and browns that dominate your closet. Here's how to make it work for you: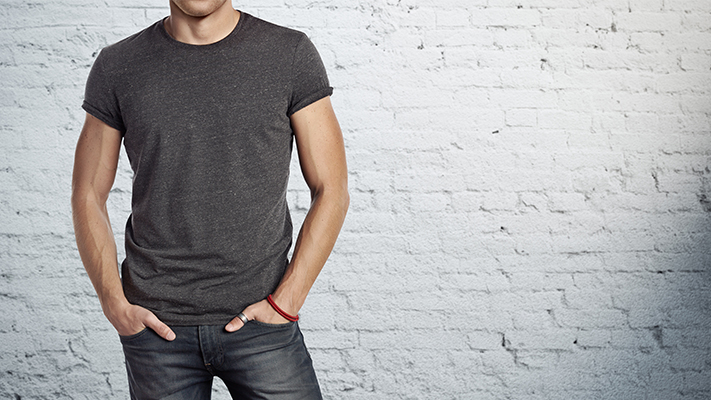 Grey Jeans
The beauty of grey jeans is that they are perfect for every season. You can easily take them from summer into winter. Also, you will stand out in the sea of blue jeans that everyone else is wearing. It can be paired with a variety of colours and styles depending on the occasion and/ or your mood. Go get yourself a pair of well-fitting, slim, straight cut grey jeans.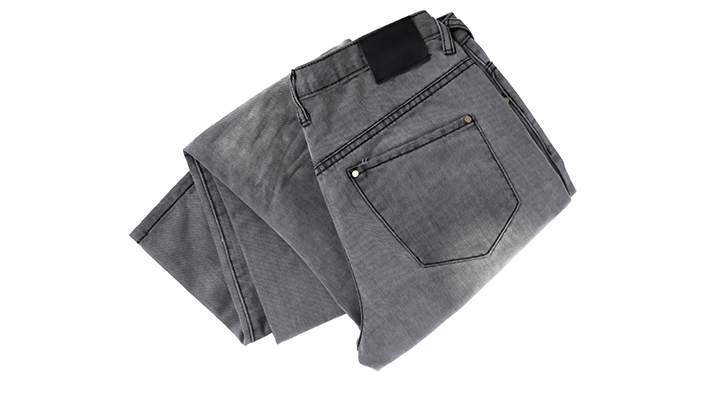 Grey Shoes
These are just perfect to wear with your blue denims — solid grey shoes or boots in suede can also be worn with deep brown chinos and/or corduroys. It seems like a mammoth task now, but you will be surprised at how easy it is to club your grey suede shoes with your clothes. Grey dress shoes (in darker shades) need not necessarily be paired with grey pants you can also mix it up with navy suits and other formal trousers.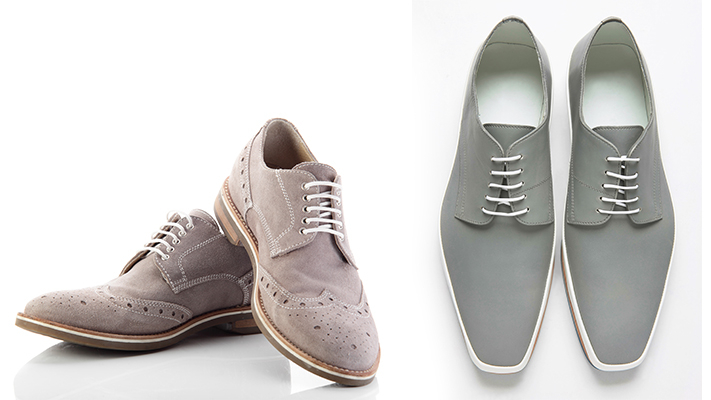 Grey Pocket Square

Introducing grey to your wardrobe gets interesting because of its sheer uniqueness. Grey is such an understated and underused colour. Ditch colour and pick a grey chambray
pocket square
instead. It complements darker suits when you are going tieless. Think elegantly dressed down.
Grey Belt
The rule of matching your shoes to your belt is redundant. Chuck that rule and wear your style fearlessly. Like we said earlier, grey is one of the most versatile colours to wear, so a grey belt is a worthy investment.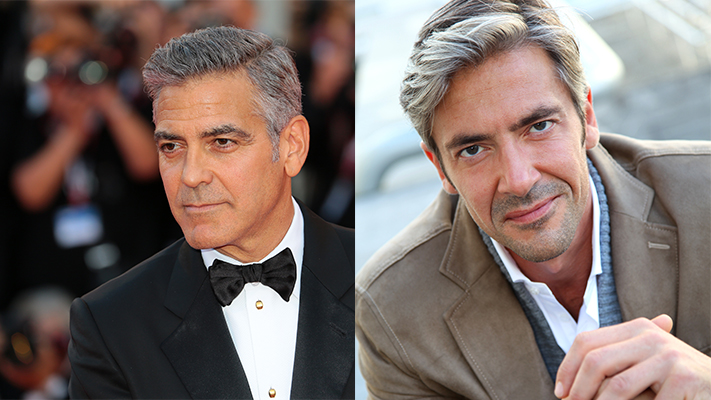 Go Grey
There's a reason women the world over swoon over Richard Gere and George Clooney. You might be prematurely greying around the temples but wear your salt-and-pepper hair with pride. Don't cover 'em silver strands. We are serious. Women dig it!
Written By : Bushra S Khan