If the only grey you're wearing is through your staple work-wear suit, here are 5 ways to look impeccably stylish by giving basic grey trousers a different spin.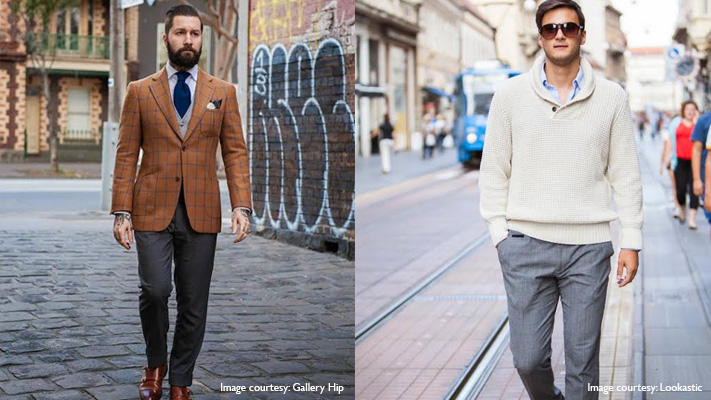 Similar Products
#1 With a checked blazer

The simplest way to really make your grey trousers shine is to pair them with a
checked
blazer and keep the shirt simple. You can choose a host of colours that pair well together to create a look that is appropriate at the workplace, but unique enough to make you stand out in a sea of suits.
#2 With a pop of colour
Grey is excellent at toning down rich autumnal hues, which is why you can pair your grey trousers with a teal or maroon blazer. Dress it down by layering a white T-shirt underneath, or keep the look smart casual by opting for a collared shirt. If your approach is casual, be sure to roll your trousers up to your ankle and add penny loafers to the ensemble.
#3 With a sweater

We're firm believers of the fact that shawl-collared sweaters and
cardigans
are the best way to look regal this winter, and pairing a cream-coloured one with your grey trousers creates a simple outfit that works well on days that require you to dress formally or casually. For when you need to be formally dressed, layer the sweater with a pale-blue shirt underneath and for informal events, skip the shirt and exchange your formal oxfords for navy or tan slip-ons or boat shoes.
#4 With tan
Since grey is a cool-toned colour and has a steely appearance, instinctively, one pairs it with shades of purple, navy, black and white. However, mid-browns, such as tan, pair really well with grey trousers. Pair grey chinos with a shirt of your choice and add a brown bomber jacket over the top. Add desert boots that match and you have a look that's perfect for when the occasion calls for business-leisure dressing.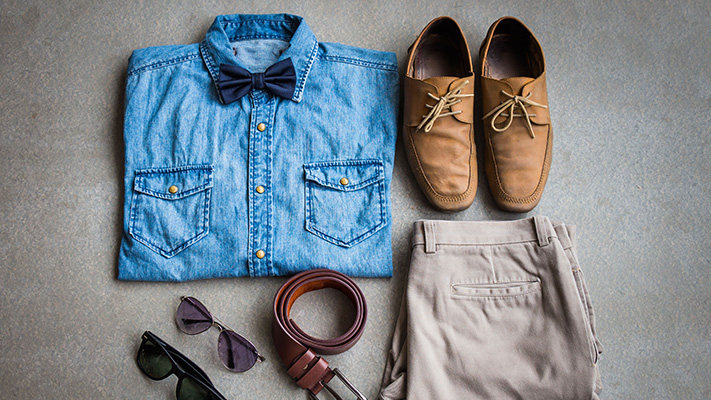 Similar Products
#5 With a chambray shirt

Light blue and grey are colours that complement each other well, which is why it only makes sense to wear your chambray shirt with grey trousers. You can add a knit
tie
and a navy blazer to stay within the limits of formal dressing, or add brown lace-ups and sunglasses for a casual look.
Written By : Shirley Mistry