What makes up a cufflink?
Face – the part bearing the design
Post – the stem or arm of the cufflink
Backing – the closure of the cufflink
Similar Products
Bullet back and toggle closure
Easy to wear
This cufflink has a movable, horizontal bullet attached to the post. It moves into a vertical position to line up with the posts of the cufflink, which helps you slide it through the button hole. Simply move the bullet back to its vertical position to secure it.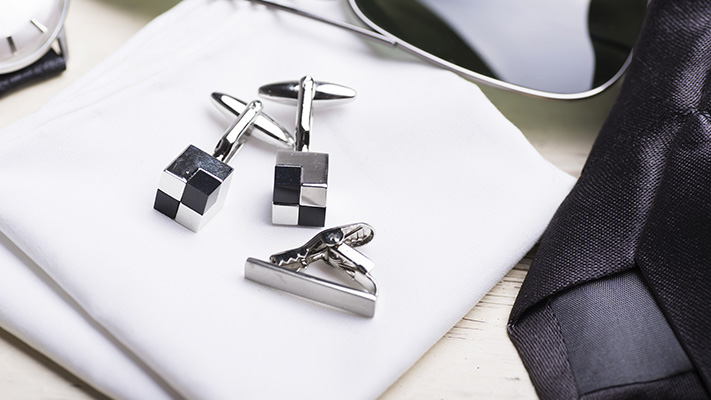 Fixed backing
Secure fit & durable
These cufflinks have a fixed backing and post that is made out of one solid piece of metal, devoid of any movable parts. Simply slide the slim end through the button hole for a secure fit.
Chain link
Offers more comfort

A style best suited for an experienced
cufflink
wearer, a metal chain replaces the post of the cufflink, with an ornate face on one side and an ornate backing on the other. It requires considerable skill on the wearer's part, but offers more room for movement too.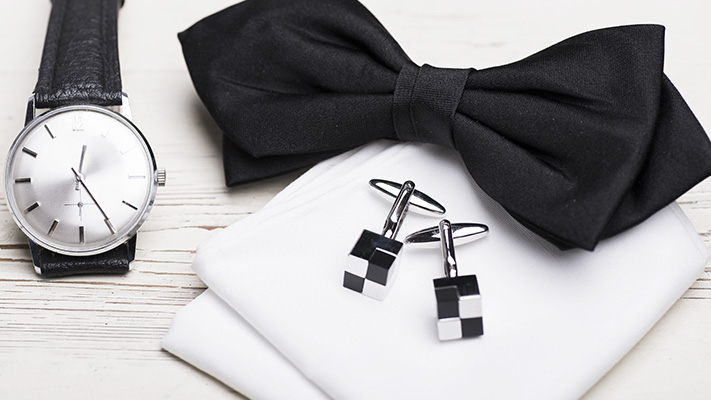 Ball return
A fashionable pick
In this type of cufflink, the backing is in the shape of a smooth metal ball which may be attached to the face with either a post or a chain. It looks extremely
sophisticated
and is a wonderful option for the discerning, fashionable gentleman.
Whale back closure
Perfect for everyday wear
Similar to the bullet back and toggle cufflink, the backing in this cufflink is what differentiates the two. A bullet is replaced by a chunk of metal that's tapered on either end and functions exactly like the bullet.
Pick a cufflink that suits your
shirt cuff
and your entire outfit to look super dapper.
Written By : Shirley Mistry