Sporting a bow tie and looking dapper while at it can be tricky business. The style of your
bow tie
should ideally depend upon the structure of your face and the occasion you intend to wear it to.
The Label
brings you a quick lowdown of the types of bow ties to complement both formal and casual looks.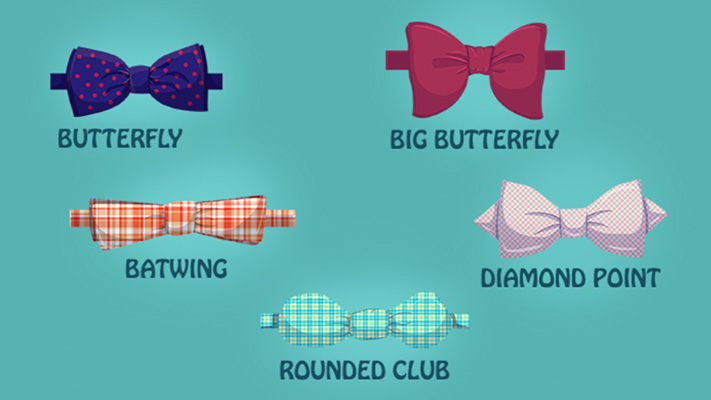 The butterfly
Also known as the thistle shape, this is the most common bow tie style. Around two inches in height, it is well suited for almost all occasions and face shapes.
The big butterfly

Best suited for formal occasions, the big butterfly bow tie is typically three inches or more in height and goes well when paired with a
tuxedo
.
The batwing
Also known as a straight or slim bow tie, this style is less formal than a butterfly. It is less than two inches in height.
The diamond point
Perhaps the most stylish of all bow ties, the diamond point has pointed ends that lend it the shape of a diamond, instead of flat ones like the other styles.
The rounded club
As the name suggests, this style comprises rounded ends instead of flat ones.
To shop for shoes that complement your bow tie, click here 
BUY NOW
Written By : Neehar Mishra