Much like a tie, a watch helps subtly accentuate any formal outfit, making it sharper and smarter. However, paying attention to your watch is crucial because you want it to enhance your ensemble, not take away from it. To ensure that your choice of watch fits your office-wear wardrobe perfectly, here are 5 things to keep in mind.
Choose muted colours
First things first, refrain from pillarbox reds and bright blues. To ensure that your office-wear watch not only fits in with the rest of your formal outfit but also complements other pieces, pick one in a muted colour. Navy blue, black, deep brown and grey are colours we suggest picking.
The strap must be simple
Accessories help you inject a bit of personality into your outfit, but we suggest leaving it to your choice of cufflinks or maybe your tie to do the job. When it comes to watches, a classic strap works best. A metal link one or a leather one is a safe bet. Metal straps are the perfect match for your staple mid-grey suit, while a leather strap adds some depth to your everyday shirt and trouser combos.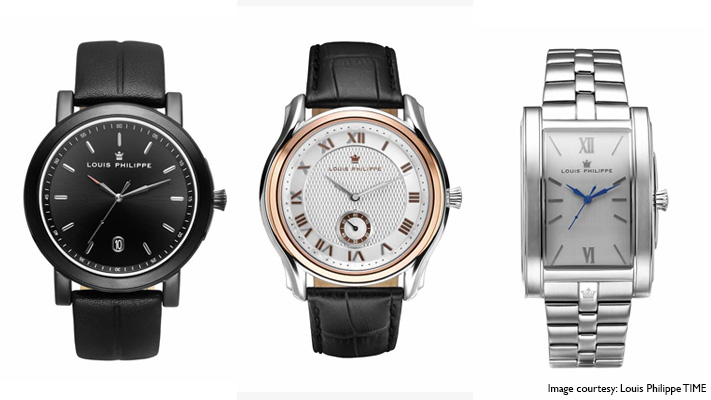 Keep the style clean
When it comes to watch dials, there is a lot for you to choose from. You can pick a watch with chronograph sub-dials or opt for a world timer, but in reality, a simple, clean watch face works best for the office. You can choose traditional dials that add a hint of vintage style to your ensemble or choose a minimal, matte dial for a contemporary touch.
Pick the right size
No matter how much you love sporting watches, it is important understand that a watch is an accessory that's part of a larger picture. Picking a huge, chunky watch may suit certain physiques, but it has the potential to look overwhelming on a lean, skinny man. Wear your watch for a while to ascertain whether it suits your frame and only then wear it to work.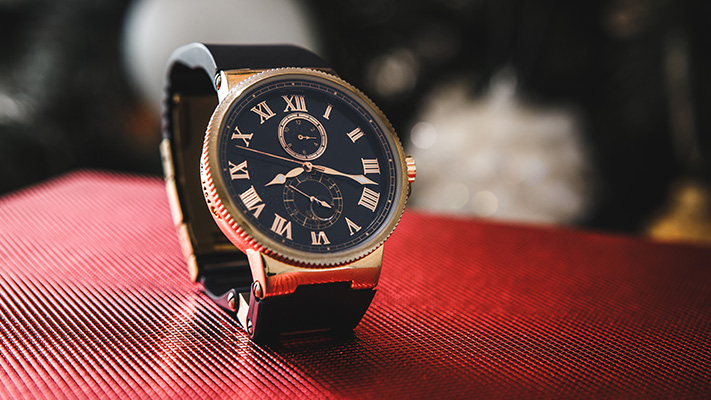 Avoid wearing too much gold!
A few decades ago, wearing a gold watch was quite the style statement, but if you want to rock a contemporary chic look, stay away from an all-gold watch. A gold rim or gold numbering will help you channel a hint of traditional style, but an all-gold watch will definitely overpower your ensemble.
Explore the collection of Louis Philippe watches here.