When you're travelling for work, you're representing your company as well as your professional image. It is imperative that you dress to look the part, without compromising on style. Take a look at our tips for travel dressing that will ensure that you cut a stylish picture.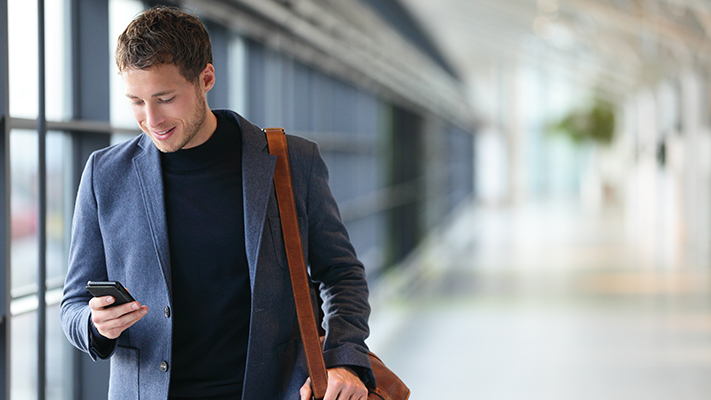 Similar products
The outfit
The quintessential business travel outfit is one that you can wear to a meeting right after you step off a flight. So, opt for something that you can dress up and dress down with equal ease. 
For a suave outfit that doesn't compromise on comfort, pair navy or khaki chinos with a wrinkle-free shirt. Carry a matching sweater if you tend to feel chilly on flights and a blazer to wear over your outfit for an office-appropriate look. Leather 
loafers
 complement this outfit perfectly, offering comfort and a measured dose of preppy style. 
The carry-on
Bulky carry-on luggage instantly gives the impression of clumsiness and makes you look like someone who doesn't quite have things under control. If you must carry a suitcase with you on-board, opt for one that's sleek and compact. If you can make do with fewer items, a stylish duffel bag is what you should opt for. A tan leather one looks extremely stylish and is a far cry from your synthetic gym bag of the same shape.
Keep spares handy
Lost luggage, spills and rips in fabric are all part of travelling. To ensure that you don't compromise on looking presentable, pack a spare outfit in your holdall. This way, there's no need to make excuses for the wrinkles on your trousers when you walk into a meeting!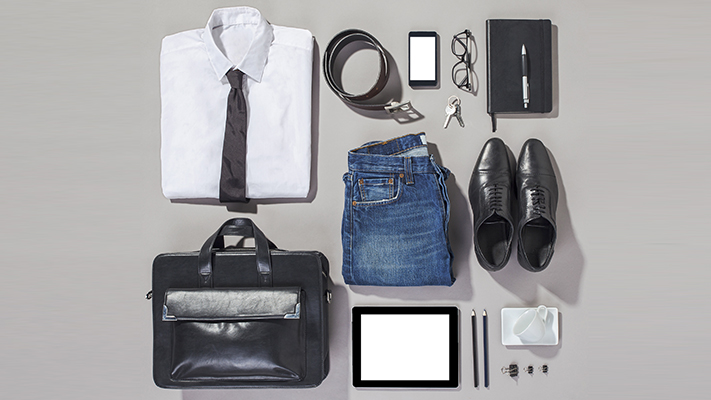 The finer details
Your superhero laptop sleeve may look cool, but it is doing nothing to tie your professional look together. When you're travelling on work, dress your phone, tablet and laptop in accessories that are in keeping with the rest of your look. While leather cases and sleeves are timeless, for a more contemporary look, opt for matte cases and covers in
colours
such as black, grey and navy.
Pro tip
How you end up looking after a long-haul flight depends heavily on how comfortable you were during your journey. To ensure that you get the best seat in the aircraft, download the SeatGuru
app
. All you have to do is enter your airline and flight number and it will give you a layout of the seats. Click on the seats marked in green to find out what added benefits the best seats offer.
Written By : Shirley Mistry