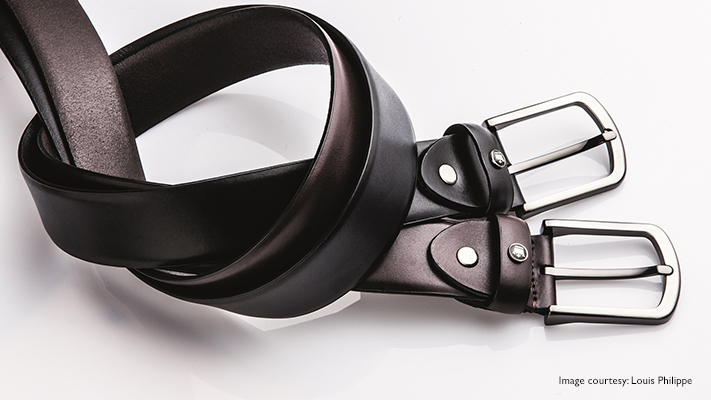 Matte and subtly textured belts are appropriate for everyday wear, so be sure that you only wear a glossy belt on special occasions. A party or wedding makes for the perfect occasion to break out your glossy belt.
When wearing a glossy belt, ensure that your shoes match the belt's shine. If your belt and shoes have starkly different finishes, your ensemble will not look harmonious.
Glossy belts can give your ensemble a sophisticated edge, but not all belts have this effect. Pick one with a moderate sheen. If you pick one that's really glossy, your belt will look plasticky and can be mistaken for faux leather.
When contemplating between patterns and gloss, always opt for only one element. Subtlety is key, and if you pick both, you're certainly going overboard.
The kind of buckle that your glossy belt comes with is a factor that deserves deliberation. It goes without saying that you should opt for buckles that are sleek and preferably matte. Steer clear of large buckles because the idea is to let your belt be the centre of attention, and not let a flashy buckle overshadow your outfit.
Written By : Shirley Mistry