With the fading winter chill gradually making way for summer warmth, this is the perfect time to break into your whites, and we don't see why your white trousers should be left behind. Yes, we're aware that white bottom wear is tricky territory, but there is nothing a few simple and creative styling tips can't fix, so here are our top 5 to help you pull off your white trousers like a true gentleman.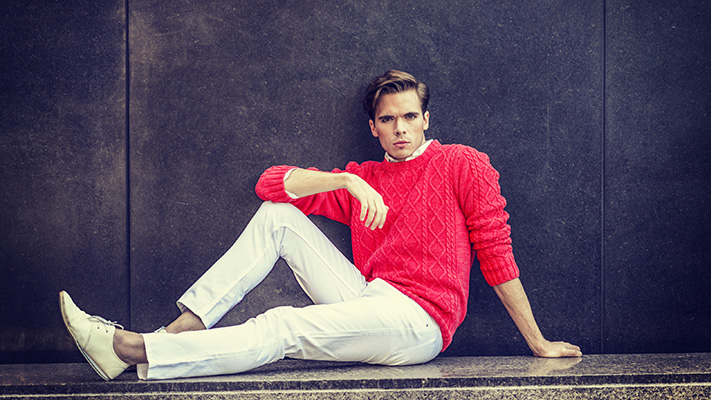 Watch the fit
The fit of your white trousers is crucial in determining the look of your overall ensemble. Your physique of course plays a crucial part in determining what cut you pick, but broadly speaking, tapered and straight-fit ones with the hem sitting just above your shoe look the best.
Keep it simple and spotless
Jeans
and chinos are your best and safest bet when looking to sport white bottom wear. While the former takes care of your casual-wear needs, the latter is a great option for when you need to pack a bit more punch with your dressing. Apart from that, keep in mind that white trousers aren't for the careless man, so be careful of where you sit and what you rest on your lap.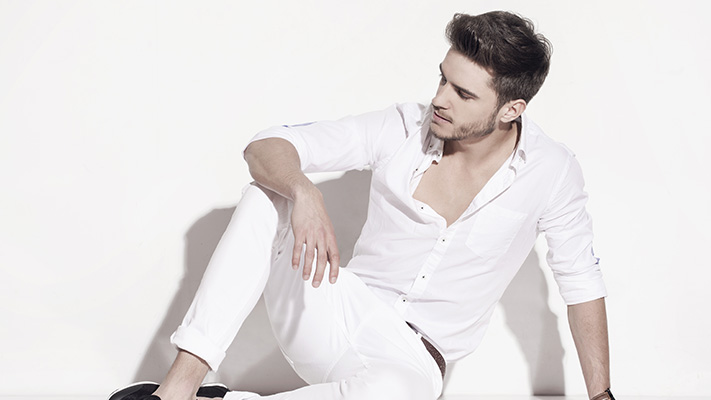 Similar Products
Your guide to relaxed casual wear
If you want a subtle muted ensemble, the key lies in picking colours that aren't too loud to complement your white trousers. Consider tones of Rose Quartz,
Serenity
, mint, blush pink or tan. In fact, an all-white ensemble is perfect for spring and summer, which means a simple white button-down and tan-brown accessories are all you need. If not all white, muted jackets, linen shirts and basic T-shirts make for great picks. That being said, white is also great at offsetting bold colours, so don't hesitate to pick a statement piece.
Smarten things up
For a more preppy semiformal look, skip the T-shirt and opt for a classic checked shirt instead. Layer with a grey or navy blazer and add brogues, oxfords or leather
loafers
to finish. If you don't want to create a stark contrast, earthy colours such as beige, greige, khaki and dusty brown are good jacket options.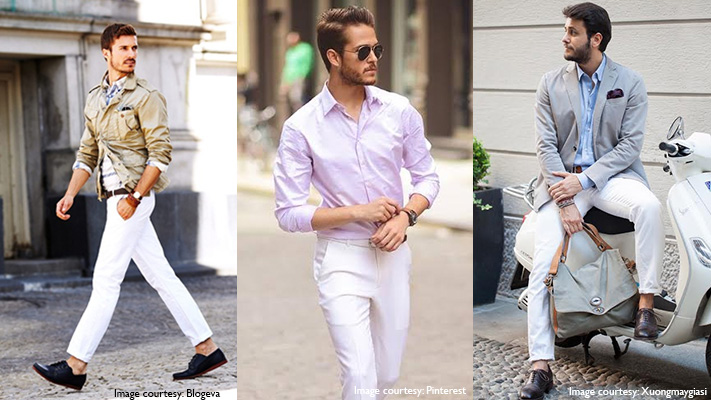 Similar Products
Be confident
Nothing quite ruins an outfit featuring white trousers like a man looking shifty and uncertain in them. If you aren't sure, it will show, so wear your outfit for shorter outings before you debut it at an important meeting or on a big day.
Written By : Shirley Mistry