You need a pair of dress shoes for almost every formal occasion, which is why it makes sense to weigh your options instead of purchasing them on a whim. Before you get saddled with dress shoes that are of poor quality or aren't quite your size, take a look at our guidelines.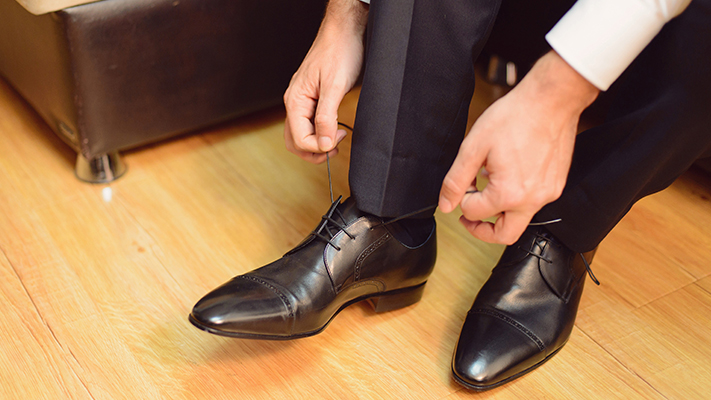 Comfort
Nothing's worse than wincing every time you walk in your dress shoes. So, spend a good few minutes walking around in the shoes you intend to buy and don't rush the process. Try on a few different sizes to find what suits you best, and don't blindly pick up a pair based on what your size usually is. In fact, if you find that ready-to-wear brands don't do justice to the shape of your
feet
, go the bespoke route.
Quality of leather
Instead of buying something that only looks good, ensure that you pick a pair of dress shoes that are made of good quality leather. Apart from visiting reliable stores, don't forget to smell the shoe. The faint scent of shoe polish and the distinctive smell of leather itself are indicative of the shoe being made of high quality leather. If it looks unnaturally shiny or smells of plastic, the shoe isn't crafted using leather to begin with!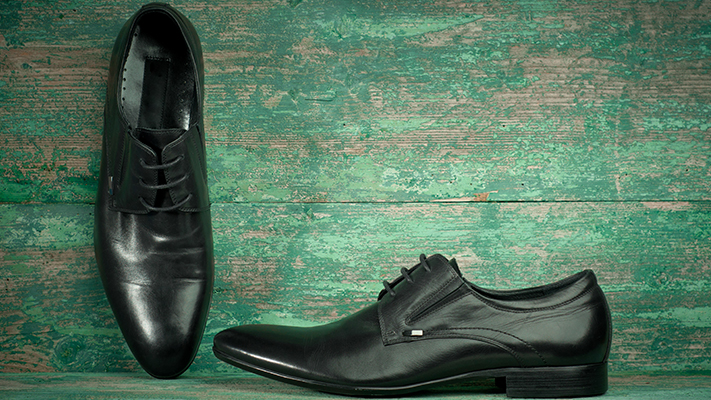 Heel height
While buying dress
shoes
, pick a pair with a small heel. The heel's height should measure between an inch and an inch and a half—no higher. You don't want to look like you're wearing high heels, and you certainly don't want to look like you're walking on stilts. Often overlooked, heel height plays a crucial role in your appearance once you wear the shoes.
Shape
No matter what kind of dress shoes you're buying, ensure that the shape is subtle. Harsh lines and sharp cuts are a complete no-no. Be it the tip of your shoe or the way it draws inwards at your arch, a slight definition is always better than a shoe that looks too geometric.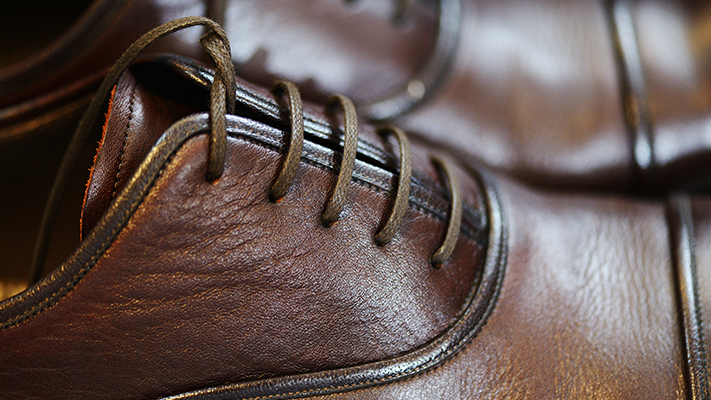 Sole
Apart from the quality of leather, the sole also plays a key role in determining how your shoes are going to wear over time. So, ensure that the sole is at least a quarter inch thick and that it is stitched to the rest of the shoe, not glued on. Glue wears off just as quickly as a thin, flimsy sole and a
leather
sole is always more durable than a rubber one.
Written By : Shirley Mistry