We are all guilty of committing some
fashion faux pas
at some point or the other. What is essential is that you learn from these mistakes and stop repeating them. The following list of things are faux pas in bold. Throw them out. ASAP.
Ridiculous printed shirts
We are all for colours, prints, patterns on shirts. However, what we strongly disapprove is loud, outrageous statement shirts. Your shirt should not make us want to gouge our eyes out. No one said you can't make a statement elegantly. Make sure your colour scheme, prints/patterns and the rest of your ensemble is well-balanced.
Boot cut jeans
Fit. Is. Key. Repeat this to self a hundred times. Every single day. It is unacceptable to wear those unsightly boot cut jeans anywhere unless you are Eminem. Get yourself a well-fitted pair of slim-cut
denims
.
Extremely tight trousers
And while we are on the topic of bottoms, let us take this moment to diss overly-tight trousers. Please show some respect to people around you and get yourself well-fitted and not skin-fitted trousers. Besides being an eye sore, they are not good for your general well-being.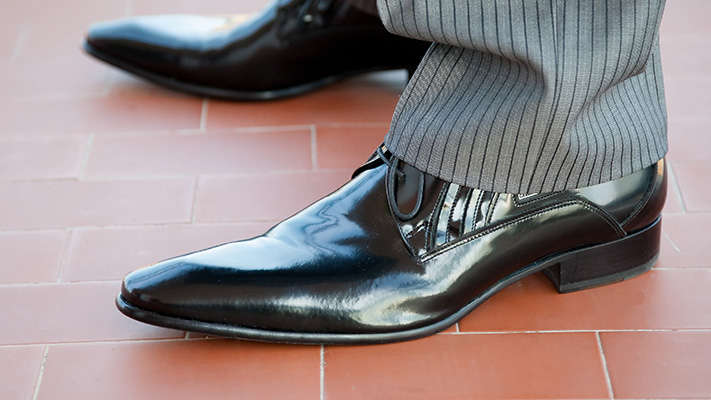 Narrow, pointy-toed shoes
Unpardonable, unless you are Rumpelstiltskin. You might dress spiffily but if you are still running around in those absurdly pointy-toed shoes, you sir, get zero respect from us. Pointy-toed shoes never made for a pretty sight besides being uncomfortable, since they cramp your toes. Throw them away right now if you haven't already got a bunion or two.
Wooden/Beaded jewellery
Unless you are holidaying in Bali or some other exotic beach or you're a surfer boy (which we are convinced you are not), you cannot be strutting around in beaded, wooden jewellery. If you are keen on accessorising your outfits, there are simply too many neck pieces, bracelets, rings to choose from that are classy and do not involve beads.
Written By : Bushra S Khan