Before you purchase a watch purely on the basis of how it looks in the display, spend a fair amount of time deliberating over these 5 factors.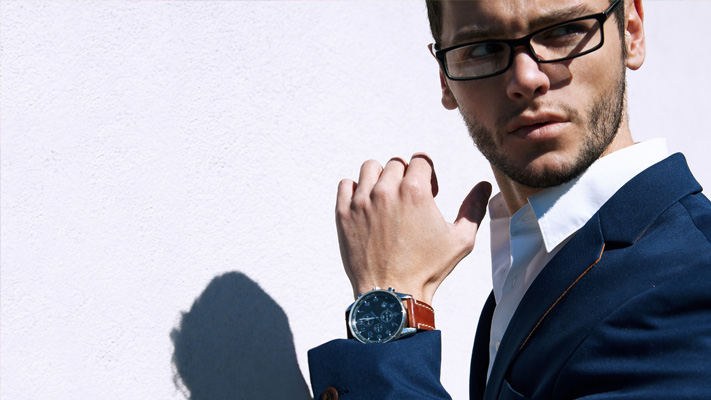 Purpose
Whether you want a
chronograph
watch to track your progress during your run or a simple one that complements your everyday suits, find out what you're going to use your watch for the most. The more complications you need, the higher the price of the watch will be, so it is worth listing down your requirements to decide what type's best suited for you.
Ornamentation
If you regularly wear
jewellery
, make sure that you pick a subdued, subtle watch, ideally in the same metal. If you rely solely on your watch to elevate your look, picking one with a few novelty features and colours is perfectly acceptable. However, going overboard with gold detailing and precious stones often looks crass, so adopt the less-is-more policy here.
Size
In recent times, big dials have taken centre-stage as compared to small ones. That being said, it is important to ensure that your watch's size complements your physique. The dial must always be in proportion to the size of your wrist. If you've got thick wrists or built biceps, a thick dial will look more appropriate. Otherwise, opt for medium-sized dials, as small ones have an immediate feminine connect.
Fit
The size of the strap and the way it feels on your wrist will eventually determine how much use you get out of the watch. So, take your time with trying the watch on for size to determine whether it sits comfortably on your wrist and also to rule out possible strap-induced skin allergies.
What happens after?
This is a fairly important question to address before you buy a watch. Finding out details such as what battery the watch uses and where you can have it replaced, along with details such as what specifics are covered under warranty, proximity of service centres and costs associated with maintenance is crucial when it comes to investing in a
watch
.
Written By : Shirley Mistry