Gone are the days when bankers could get away with ill-fitted suits and boring square-toe black shoes. If you're required to be at your alert best and in control on the job, there is no reason why you shouldn't dress the part! Whether you're a banker or not, if you're going for the sharp, sophisticated look for the workplace, these 5 tips will get you started on the right note.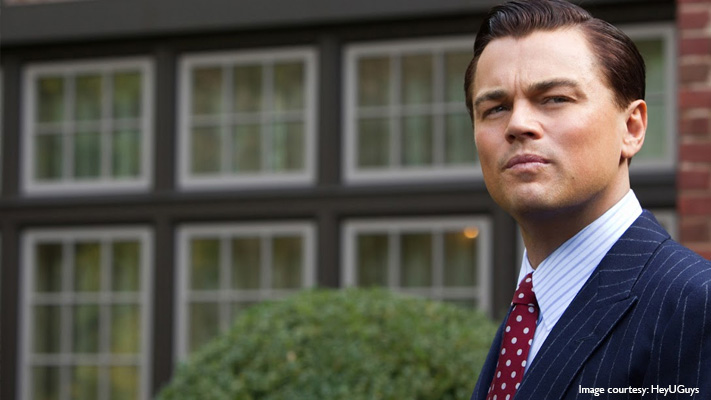 Similar Products
Suit up!

A suit is the most definitive uniform in today's day and age, and one of the first things you can do to look every bit the sharp banker is to make sure you get these basic elements right: cut, fabric, stitching and most importantly, how it falls on your body. Take a cue from
Leonardo DiCaprio's
sophisticated look from
The Wolf of Wall Street.
A navy or charcoal suit in a simple pattern like pinstripe or windowpane will be a banker's safe yet stylish pick. If your skin is on the darker side, opt for a light shade of grey. The beauty of the grey suit is that it is versatile as it works with both white and black shirts.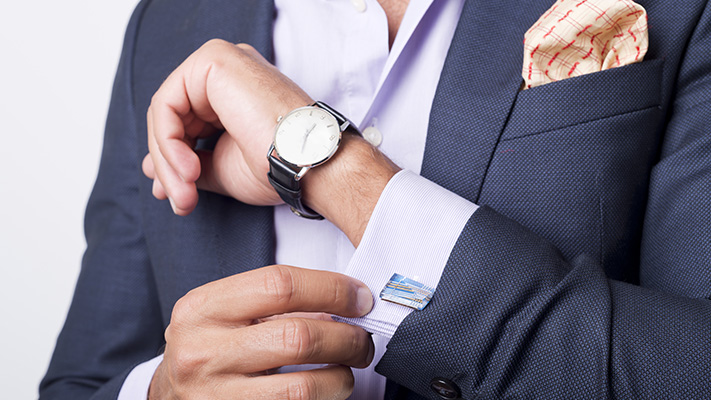 Similar Products
Play around with shirts

Just because you're going for the serious banker look doesn't mean you have to look
monochromatic
all the time! While light blue and white are your safest options, shades like pink, peach and mauve are also becoming increasingly accepted. They also pair well with grey, black and navy suits and add a splash of colour to your outfit. However, avoid oversized patterns and stick to solid colours or very small patterns.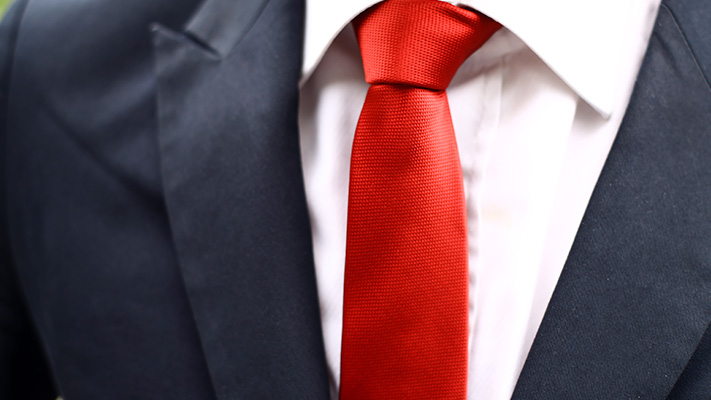 Similar Product
'Tie' the look together

When matching your tie with your shirt, these rules are sacrosanct. Firstly, the width of the tie should be directly proportional to that of the
shirt collar
and jacket lapels. Secondly, if your tie is patterned, your shirt should ideally be solid. For a muted but chic look, try combining semi-solid and lightly patterned blue and green ties with cool blue clothing. If you're going for a slightly bolder look, pair a tie in an eye-catching colour such as red with a lighter shirt.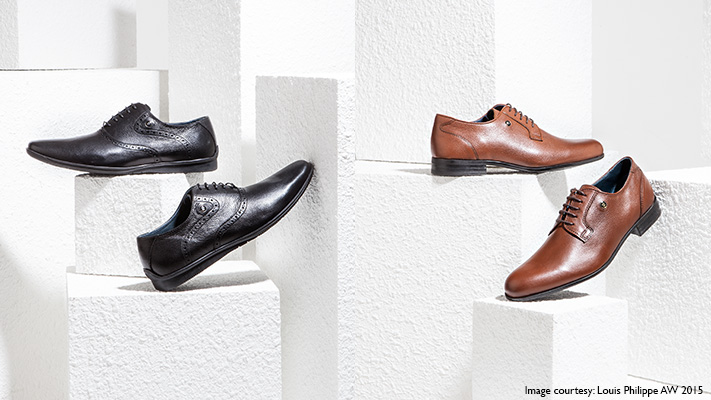 Similar Products
Best foot forward

The rule to keep in mind while picking out your shoes for the day is to match them with the colour of your belt. As far as the style of the shoe is concerned, plain cap-toe oxfords are the most appropriate bet for a business ensemble and also double up as formal shoes. The versatile
wingtip brogue shoes
are your next best bet, which go well with flannel suits and tweeds. Besides, the double monk-strap shoes are definitely a great investment for those who want to stay ahead of the style curve. They not just complement a suit but can also be worn with a pair of chinos or denims for a laidback look.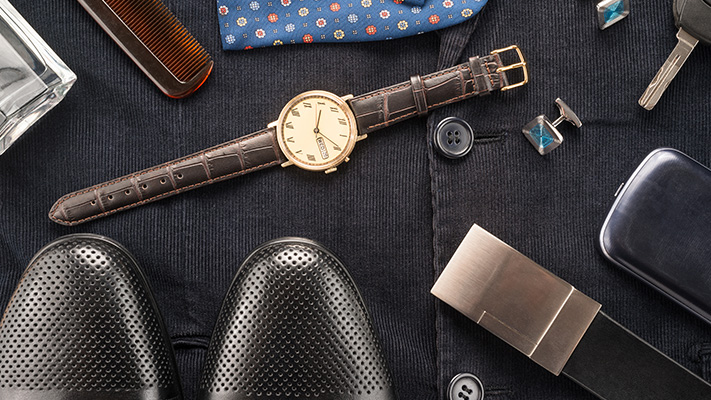 Similar Products
Accessorise it well
Opt for a sophisticated dress watch with a simple face rather than a chunky sports watch. Cufflinks add panache to any shirt with a French cuff and they should match your
belt buckle
, wristwatch, collar bar and tie holder. Go for coloured links which accentuate your shirt and tie. You can never go wrong with sterling-silver knots or engine-turned ovals.
Written By : The Label Team