Unlike everything else these days, watches still don't fall into the impulse purchase bracket and considering the price tag that comes attached to an exquisite time piece, it pays to do your research before you zero in on a model. Take a look at 5 reasons why we recommend sticking to a simple watch.
#1
Remember that wearing a quirky bow tie, a tie bar, a bright
pocket square
and a bold watch is an assault on the senses. If you like to wear multiple accessories, all the more reason for you to invest in a simple watch. It will ensure that your watch is adding to the ensemble instead of taking away from it.
#2 The simpler the design of the watch, the more use you are going to get out of it. A basic black or silver watch is timeless and will look just as stylish years from now. But, a neon one? We're not quite sure.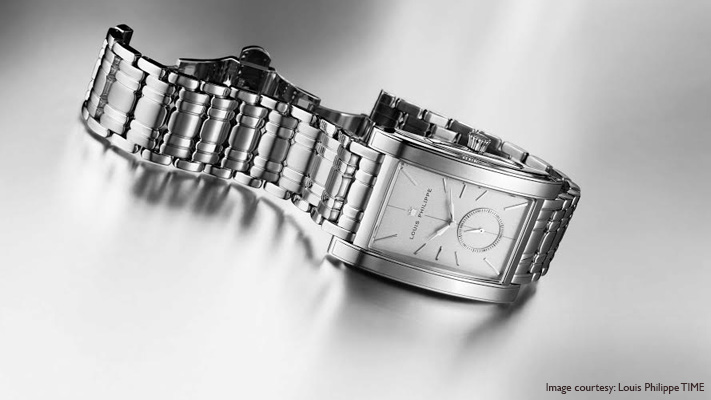 #3
They are integral to a watch wardrobe. Quite simply put, there is no point having a
watch wardrobe
that boasts only of statement pieces. While they look great in a display, statement watches aren't really easily wearable. The simplest watches are the ones that you'll get the most use out of.
#4 For a man of minimal style, there is nothing greater than a simple watch. It is the only accessory you need to underscore your ensemble with sophistication.
#5
Above everything else, simple watches are your best bet because they are versatile. You can wear them with casual outfits or pair them with your fanciest
tuxedo
and rest assured that they won't stand out like a sore thumb.
Written By : Shirley Mistry