While it's no mean feat to create a character that can light up the screen with his personality and style, it is even more difficult to create such a persona for the pages of a book, where it is the play of words that must create imagery strong enough to appeal to the reader. The writers of these 5 literary masterpieces, however, have done just that—created men who charm you not just with their looks and wit but also their sartorial preferences. It is no wonder then their on-screen adaptations are counted among the most stylish movie characters as well. Here are the 5 most stylish men from the world of fiction, reading about whom is every book-lover's delight.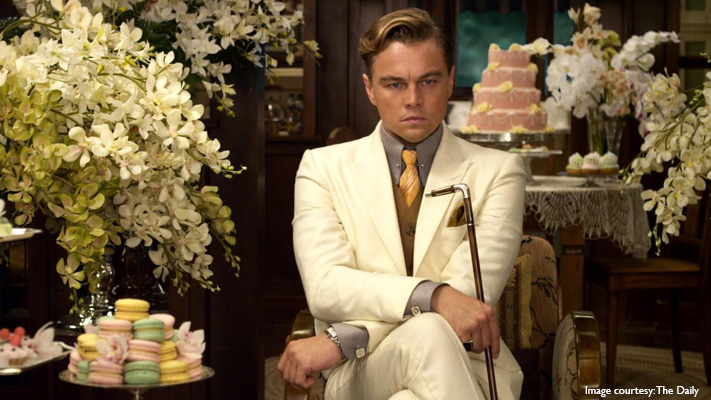 #1 Jay Gatsby from The Great Gatsby

His flamboyant persona may have been immortalised on screen by Leonardo DiCaprio in Bazz Luhrmann's 2013 adaptation of the classic novel, but F Scott Fitzgerald's Jay Gatsby, with his ostentatious attires of thick silk, rich flannel and sheer
linen
in bold colours like gold, apple-green, pink and orange, was the epitome of the garish nouveau riche from the American Jazz Age.  However, it was his smooth talk, mysterious demeanour and of course the wild parties he threw that lent his character an amiable, sophisticated air.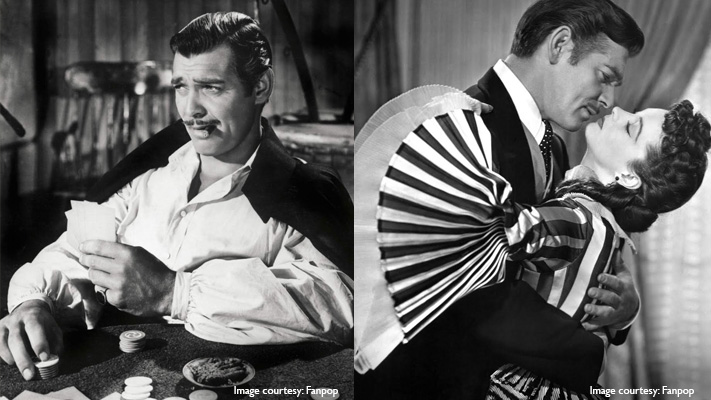 #2 Rhett Butler from Gone With The Wind

Ruggedly handsome, unapologetically dandy and charismatically well-spoken, Rhett Butler made many a heart skip a beat no matter which room he walked into, a real treat for the senses especially during the Civil War unrest in America. While he was always impeccably dressed in well-tailored suits, with hair neatly slicked back and a round, shapely
moustache
exaggerating his deliciously evil grin, it was his nonchalant attitude that made him such a ladies' man, even before his irresistible onscreen persona, played by Clark Gable, was created in the movie adaptation of the book.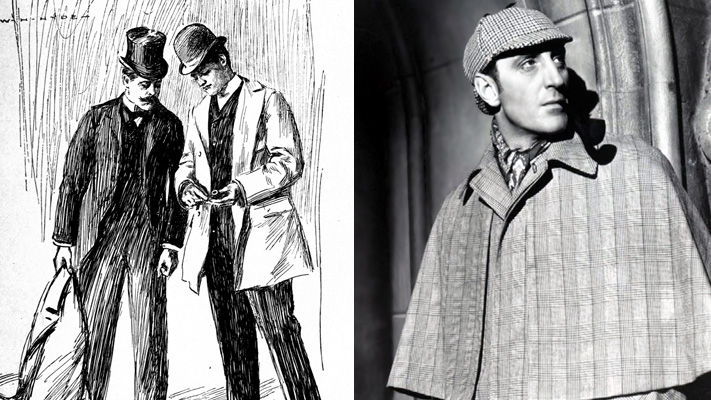 #3 Sherlock Holmes from Sherlock Holmes

The
trench coat
and deerstalker hat have now become synonymous with this eccentric detective, thanks to Sidney Paget's illustration for the novel and the character's numerous onscreen adaptations, but in reality, there is no mention of the said attire in Sir Arthur Conan Doyle's original detective series. He is, however, described as Bohemian, probably in keeping with his unconventional personality, and it is the charming blend of both that earns him a spot in our list.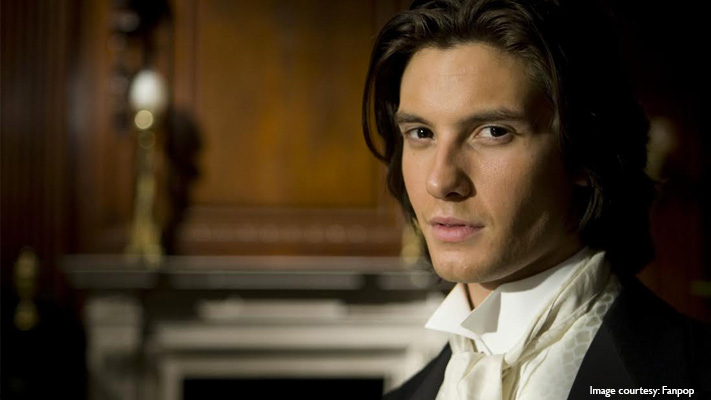 #4 Dorian Gray from The Picture of Dorian Gray

A handsome man obsessed with preserving his youthful beauty for posterity is bound to have an impeccable sense of style, and Dorian Gray far from disappoints. Created by author Oscar Wilde, Gray is the archetype of the Victoria-era male—charming, hedonistic and vain. His style is typically gothic: dress shirts with laces, well-fitted suits or jackets in rich fabrics like
velvet
, bathed in dark hues like black, maroon or wine, and dark, shoulder-length hair slicked back, all in stark contrast to his soft features and pale complexion. A beautiful, innocent, young man with a very dark heart—it's no wonder his on-screen portrayal by actor Ben Barnes in Oliver Parker's Dorian Gray sent a flutter down many hearts.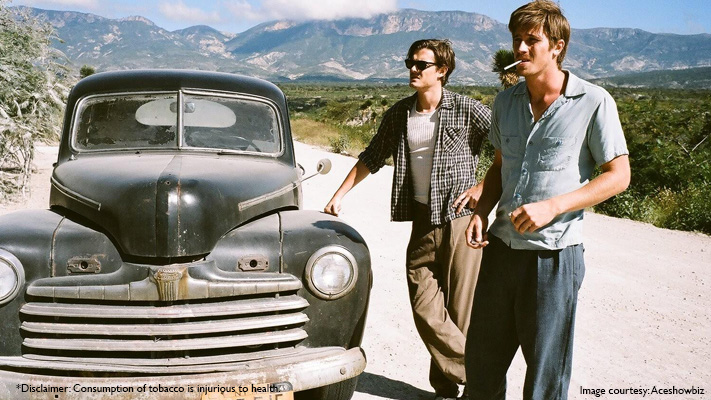 #5 Dean Moriarty from On The Road

One of the most prominent literary characters to have emerged from the Beat movement in America, Jack Kerouac's Dean Moriarty from his novel
On The Road
became the epitome of men's
casual dressing
, in blatant defiance of the then prevalent notion that dressing well translates to donning a suit. Plaid shirts, loose pants, white T-shirt and jeans and saddle shoes—the outfits in which Moriarty and his friend Sal Paradise traverse across America became all the rage in post-World War II America, a style that was impeccably portrayed by Garrett Hedlund in the book's 2012 adaptation for the big screen.
Written By : Neehar Mishra