If you ask us, we'd tell you to burn your hoodie and get yourself a decent coat that keeps you warm, dry and stylish. Since coats are something you are going to wear regularly and frequently when the mercury dips, it only makes sense to invest in stylish (and not just trendy) coats. Here are five coats that have outlasted most fads. They are not just sensible but also stylish.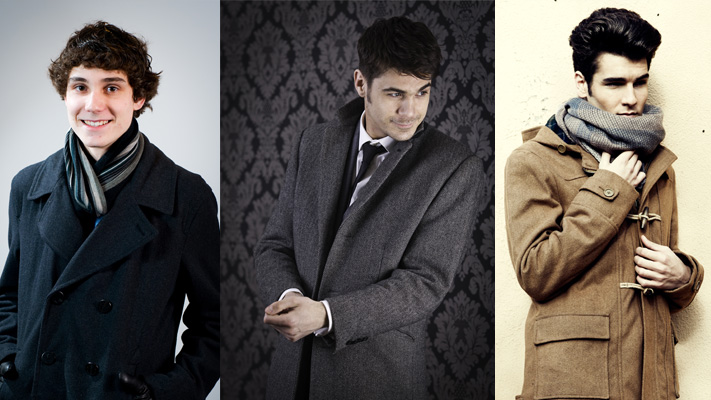 From left to right: Pea Coat, Overcoat, Duffel Coat
The Pea Coat
Popularised by the Navy, the thigh length double-breasted coat was designed to protect seamen from the frigid cold in the open sea. Made from wool, the pea coat has a double-breasted button closure and a wide-notched collar and lapels. The pea coat moves seamlessly between formal and casual wear. It spells laidback sophistication when paired with jeans and t-shirts and looks perfectly at home when worn with a button-up shirt, tie and slacks. Get yourself a black pea coat to start with. It is versatile and can be paired with a lot of outfits.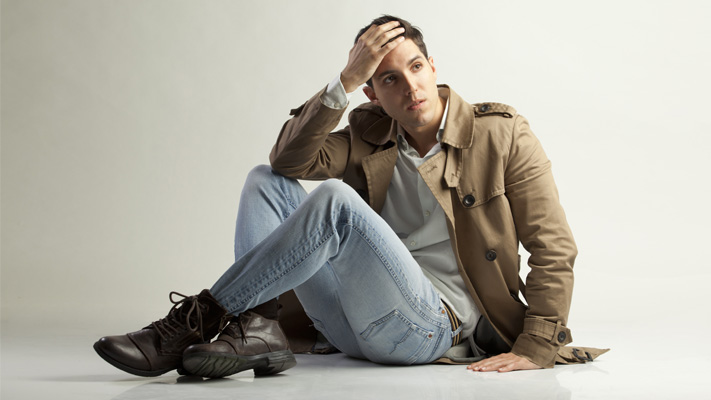 The Trench Coat

Mention the trench coat and you immediately think of Inspector Clouseau.
Trench coats
are long extending to your shins and are double-breasted with wide lapels and are also belted at the waist. There are several characteristics that set a trench coat apart from all the other coats. The wide vent on the back of the coat ensures that movement is not restricted. Shoulder epaulets and belting on cuffs is another salient feature. Traditionally, the trench coat has a double-breasted closure with wide lapels and a turndown collar that is worn flipped upwards. They work with both, formal and casual attire but make sure you wear it when the weather demands and not when it is mildly chilly or you will end up looking caricature-ish.
The Overcoat
The overcoat has a wider cut since it is supposed to be worn over a suit. Its key features are a single-breasted closure, narrow lapels and collar, straight or diagonal flap pockets, a welt pocket at the chest, buttons on the cuff and are made of high quality wool. The overcoat is simple and thus, it can be paired with most suits. Get yourself one in a dark or neutral colour.
The Car Coat
Originally designed to protect drivers from the bitterly cold winds while driving in old-fashioned open cars, the car coat has a slight A-line cut and wide cuffs to allow for easy movement. It is made of heavy wool and has a flat front placket concealing the buttons for maximum protection from the wind and rain. It is thigh length with a simple, straight collar and two diagonal welt pockets.
The Duffle Coat
Like a lot of other coats, the duffel coat also finds its origins in the military, namely the British Royal Navy. It derives its name from the rough and tough wool that it was made of, namely duffel. It's most striking feature has to be its iconic toggle closure, which was designed to enable fastening and unfastening while wearing gloves out at sea. The duffle coat has three to four toggles called walrus teeth that are fastened with leather or rope loops. It features an oversized hood that was originally designed to make room for the naval cap, shoulder yokes, a buttonable strap around the neck, button tab on sleeves, two patch pockets and is generally hip-length.
Written By : Bushra S Khan