Checked shirts
have been staples in both formal and casual fashion for several decades. Their simplicity adds to timeless charm, which is why it is worth to invest in few pieces that can be styled in several different ways.
Fine checks paired with a suit
A
blue and white checked shirt
is an all time classic, and for days where you want to stick to conventional formal dressing, pair it with a navy or dark grey suit.
Bold checks paired with trousers
A
thick checked shirt
, preferably featuring white and another colour in reduced opacity, is the perfect accompaniment to a pair of basic, everyday trousers. On hot days when you can't be bothered with a suit or a blazer, this shirt is all you need to make a statement.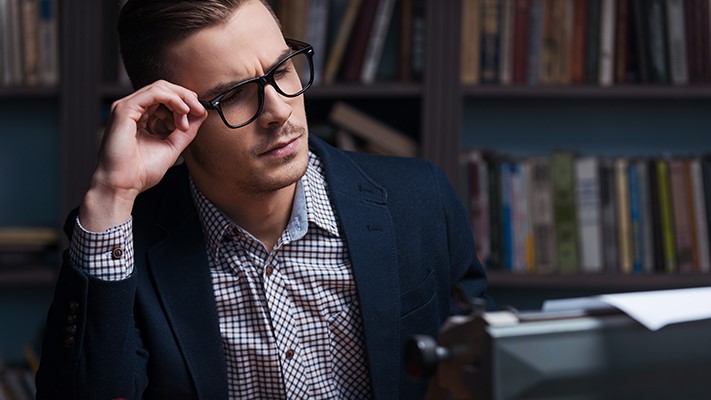 Graph checked shirts and blazer

Graph checked shirts, such as this brown and white one, are visually bolder than fine checks, but smaller than windowpane checks. Pair it with a navy blue blazer or a chocolate brown one for a simple but smart look.
Self-checked shirt with a checked suit
Checked suits
are extremely stylish, and wearing them with a checked shirt is a bold, sophisticated move. In order to keep your look cohesive, pair a self checked shirt with your suit, ensuring that the variation in the check size is substantial.