Unless we work at a bank or law firm, most of us no longer have to don a suit to work. While this enables us to be far more expressive in our choice of clothing, it can also present us with a slight conundrum on days when we failed to get out of bed with the alarm. Here are three easy go-to outfits to wear when we're getting ready in a rush.
Navy blazer + light trousers + smart shirt

This classic combination is perfect for work and easy to piece together in the morning. Consider pairing a dark navy blazer with light beige trousers, a soft white shirt, a dark brown belt and a brown pair of
Oxfords
. This set will ensure that you turn up to work looking as smart as ever, never leading anyone to believe that you were pressed for time this morning.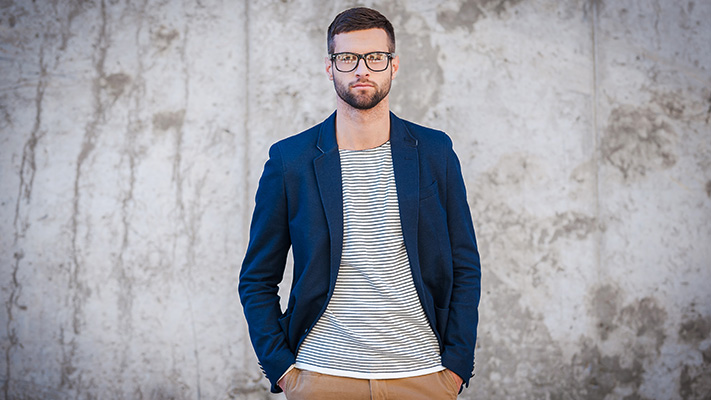 Similar Products
Dark denims, + crisp shirt + iie

If you work in a relaxed environment where
jeans
are appropriate, consider sporting a dark pair of denims with a crisp, coloured shirt and a complementary tie. A light pink shirt with a deep purple tie, for instance, enables you to look as though you've put some thought into your outfit for the day as you wear this comfortable smart casual ensemble.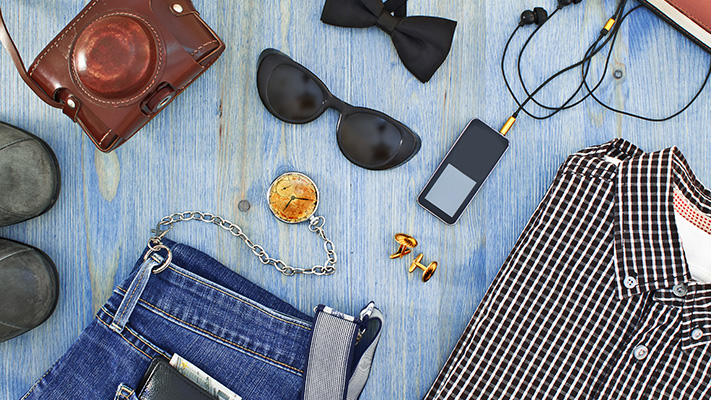 Similar Products
Dark trousers + shirt + cufflinks

If you want to go for a more sophisticated work look, consider pairing navy trousers with a dark jacket, a light blue shirt and a pair of silver cufflinks. This quick and simple detail will set a authoritative tone as you dress for the job, looking stylish while you do it. Accessories are always a great and simple way to take any outfit to the next level. If
cufflinks
aren't your thing, consider wearing a smart watch. It'll take a matter of seconds to put on and will greatly enhance your appearance.