An Oxford shirt: A classic requirement for most corporate workplaces, invest in a bunch of Oxford shirts with different collar detailing like cut-away collars or others with button-down collar variations. It's formal, crisp and makes you look effortlessly chic. On weekdays, pair it with a well-tailored pair of grey or navy blue trousers, and on Fridays have fun with it by rolling up the sleeves just above the elbows and pairing it with a pair of carbon blue straight-cut denims.
A gingham shirt: The gingham pattern never really goes out of style and you can wear it under a blazer or a suit. The severity of this print can be toned down by the dramatic effect of a paisley motif tie or a dotted tie. On weekends, pair it with casual denims or pop toned chinos. You can pick it in different shades like sky blue, canary yellow or baby pink depending on your personal style.
A tweed blazer: Its rough texture adds more character to any ensemble. It works great for both, a business meeting or an evening out with friends, where you can layer it over a classic V-neck t-shirt. Also, opt for a navy blue blazer, which again works as a great layering option for formal and casual settings.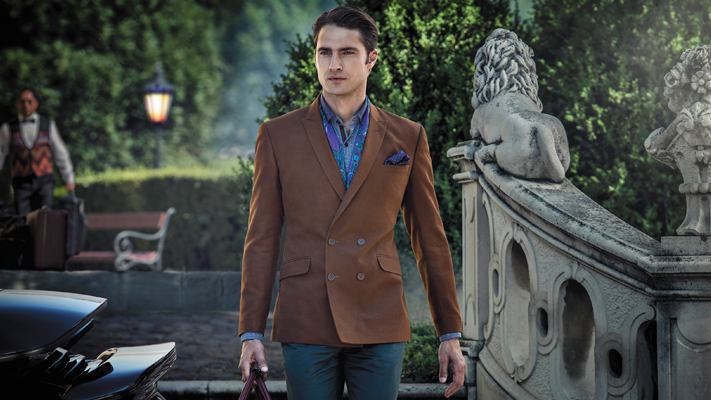 A double-breasted suit: From offices to the red carpet outings, the double-breasted suit is definitely here to stay. Opt for one with six buttons for a more military-inspired look or go for a four-button option with peak lapels. Pick it in shades like midnight blue or black.
Ankle-length trousers: The baggy, shoe grazing trousers of the past seasons are slowly making way for slim-cut, ankle-length, cropped trousers. So if you are going to your tailor to get your suit stitched, then ensure that the trousers are cropped at least an-inch-and-a-half above the ankles. These trousers can be worn separately with vibrant socks to show off the pop colour, or simply paired with the tuxedo loafers.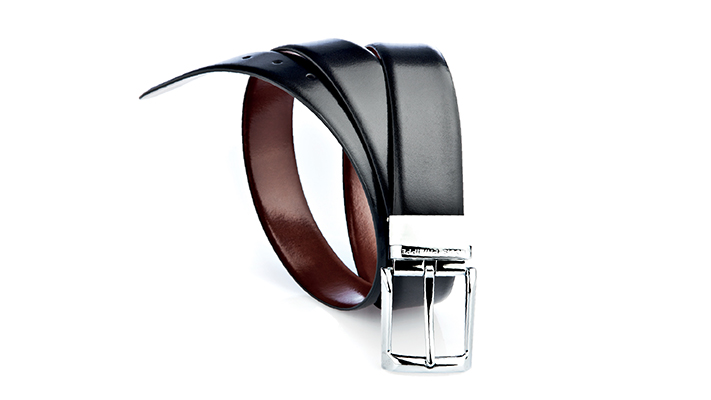 A slim black belt: When in doubt, always opt for a belt instead of making the cardinal sin of going without one. Invest in a slim black belt with a subtle buckle, as the trends skew towards minimalism. While you are at it, buy another one in tan or brown. Don't forget to match your belt with your shoes.
Pocket square: It's always a great idea to inject a pop of vibrant colour to your ensemble. Either go for jewel-toned ones or ones with paisley motifs. However, don't match your pocket square with your tie; that's where most men go wrong.
A knitted tie: A monochromatic plaid tie works for every look and you don't have to worry about matching it with your shirt. Colour blocking your shirt with a contrasting monotone tie is a great idea, as the contrast of the tones and the fabric creates a wonderful tension. However, you can opt for tonal ties too, which complement your shirt colour.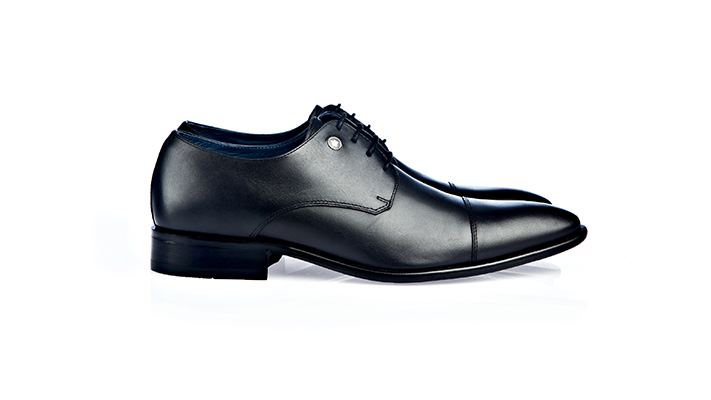 Black Oxford shoes: They are your ultimate go-to shoes when it comes to putting together a formal look. For evenings, opt for the more stylish tanned brogues or derby dress shoes.
Dress socks: Please let your gym ankle-length socks rest in your gym bag and don't make the mistake of putting them in a formal look. Even if no one notices them in your look, you know that you look and feel frumpy. Opt for coloured socks or in plaid combos. It's very conventional to match your trousers with your dress socks, but a hint of colour showing when you sit down crossing your legs, is a brilliant sartorial trick to break the monotony of greys and blacks.
Written By :