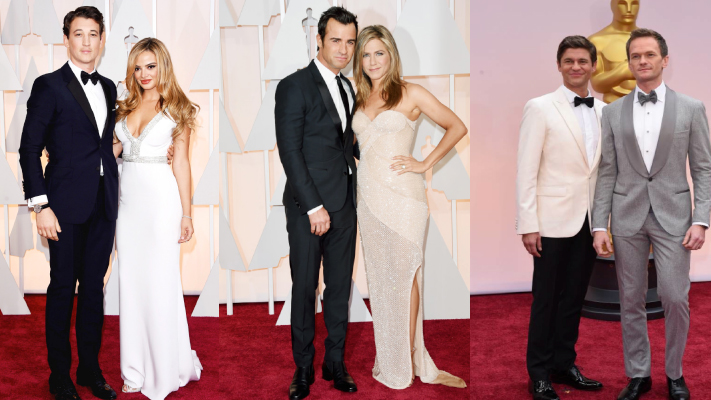 Miles Teller and Keleigh Sprerry
In a blue Prada suit with his girlfriend wearing a minimalist white gown, Miles Teller certainly warranted more than a second look.
Justin Theroux and Jennifer Aniston

Simple, classy and understated seems to be their mantra. Justin Theroux and Jennifer Aniston rarely disappoint at the
Awards
.
Neil Patrick and David Burtka

Complementing each other,
Oscar
host Neil Patrick Harris and his husband David Burtka looked dapper in their stylish tuxedos.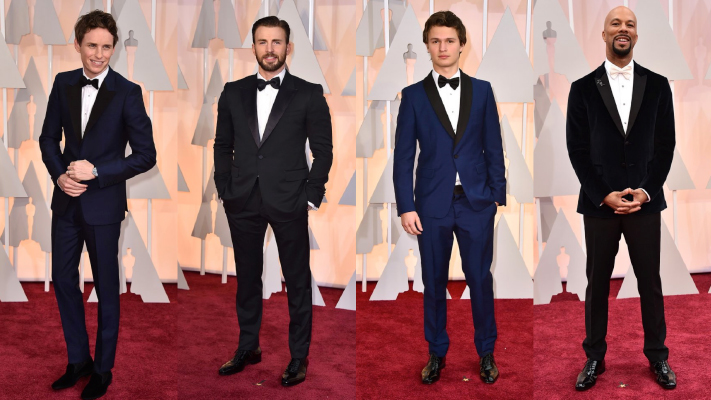 Eddie Redmayne
Eddie Redmayne pulls off this navy blue fitted suit with enviable grace and a boyish smile.
Chris Evans
What makes the tux special? The broad shoulders and the stubble of course!
Ansel Ergot

Men wear
tuxedos
, while handsome men wear them differently. Ergot wins our approval for his choice of colour on the timeless classic.
Common
Experimenting with the tux seems to be the new rule on the Red Carpet. Take a cue from Common's not-so-common style sense and play peek-a-boo with a white-on-white bow tie.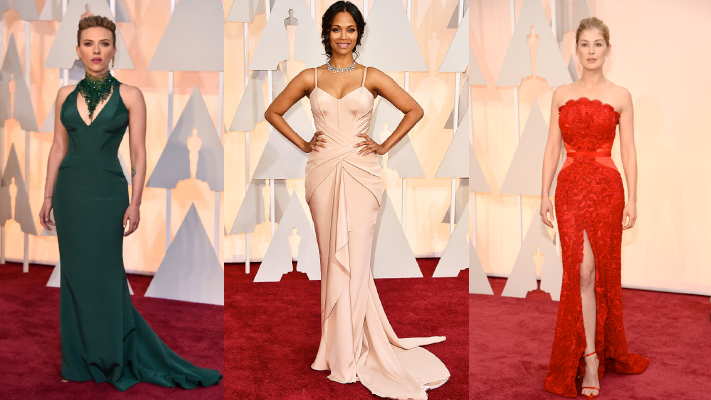 Scarlett Johansson
Sweeping the red carpet in emerald, Scarlett Johansson personified power and style.
Zoe Saldanha

The unusual silhouette and nude pink makes this one a
winner
.
Rosamund Pike
The British actress turned heads at the Oscars with her strapless haute couture number. Rosamund's all-red, embroidered gown stood out amidst all the glitter and jazz.
Written By : Mili Semlani