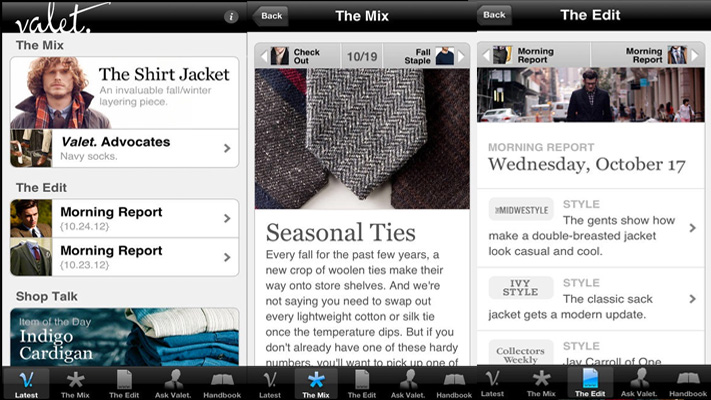 1. Valet

Available on: App Store, for iPod Touch, iPad
It has the A-to-Z of all your lifestyle needs. From the latest news to features, everything is slickly packaged. Check out The Handbook, with 100 how-to guides and step-by-step references for all aspects of today's über-sexual male's life—from fashion and vanity, to etiquette and travel.
2. Ask A Stylist
Available on: App Store, for iPod Touch, iPad
Have you always fancied a stylist who'd give you just the right style advice when you need it the most; for instance, when you're all set to rock the most significant evening of the week? From dinner dates to job interviews, this app answers your style queries with the help of a seasoned stylist, who will respond in less than 10 minutes. Not that all of us need fashion advice, but there are moments when you might like a second opinion.
3. Style.com
Available on: App Store, for iPhone
A must-have for every style junkie, this app gives you the latest runway images, videos, features and party updates. Catch all the action from Milan, Paris, New York, London, Pitti and Sydney—all on this chic app, which features style reports, reviews and street style images from the world's fashion capitals. Style.com editors offer their seasoned take on designers in a series of crisp and informative videos.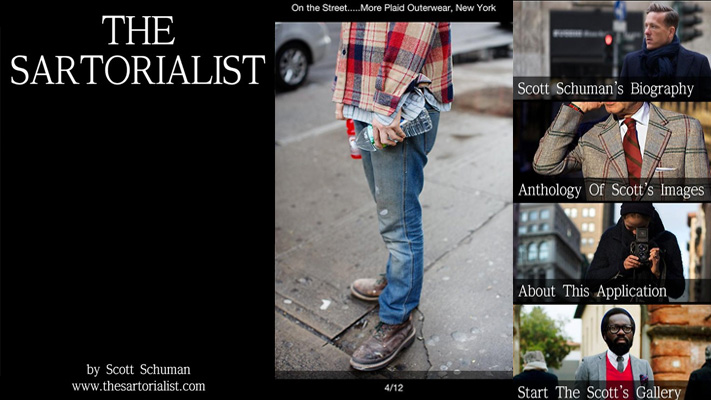 4. Sartorialist
Available on: App Store, for iPhone
If you love street style images and are always intrigued by how men and women in different parts of the world put together their looks, this app is totally up your alley. Besides ramp images, the site features 'stylistas' from Milan, Florence, Tokyo, New York and other locales. It's a treat for the eyes.
5. Gilt
Available on: App Store, Google Play and BlackBerry App World
A must-have for every shopping addict, this app is a little piece of heaven. Sales, lucrative deals on clothes and accessories, this app is an ideal shopping handbook. The men's section features luxury labels such as Gucci, Prada and more.
6. ShopStyle
Available on: App Store, for iPhone
It makes shopping super fun on your iPhone. It gives you the ultimate from retailers like Nordstrom and Burberry. You can easily curate by price, colour, size, and style.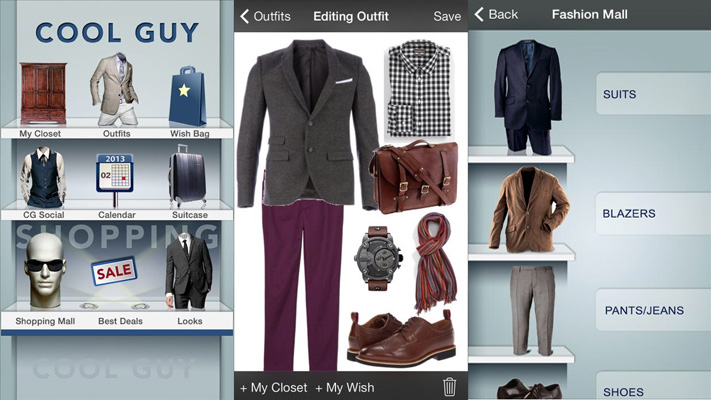 7. Cool Guy
Available on: App Store and Google Play
A must-download for every style-conscious dude, in this app, one can create one's own look book and it especially helps when you are packing for a trip. Plus, there's a segment which curates content from fashion blogs and magazines. A shopping feature allows you to add items to your wish list and see when they go on sale.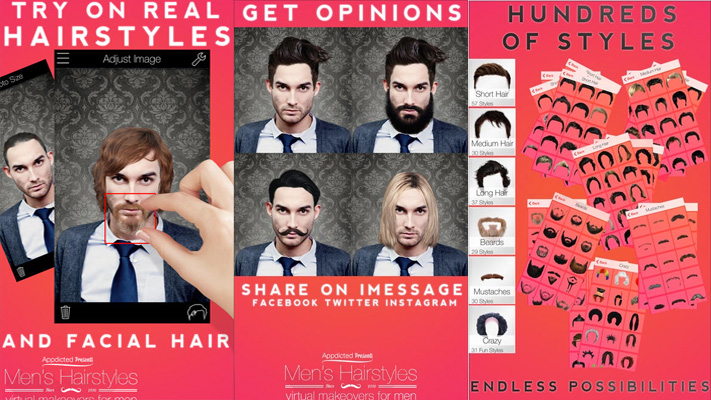 8. Men's Hairstyles
Available on: App Store
Are you tired of sporting the same look since your college days or are not sure what hairstyle suits your face? This one lets you virtually try on over 140 men's hairstyles and 98 beards and moustaches to see what you'd look like. Worth a try for anyone looking for an image makeover!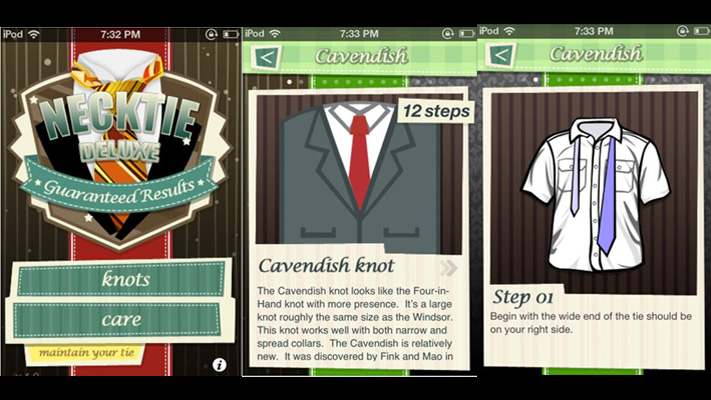 9. Necktie Deluxe
Available on: App Store
Sadly, there are still some of us who can't knot a tie. If phrases such as Windsor knot and four-in-hand baffle you, then this one's totally your buddy. This app has easy instructions for all your favourite knots, plus advice on what goes best with each outfit and ways to care for and store your ties.
10. Beardify
Available on: App Store and Google Play
Still not sure if you are a goatee man or a French beard dude? This one makes beard picking quite easy. There are myriad beard styles and you can choose from whichever one suits your face.
Written By : Mr Dandy