A black suit is great for soirees in the evening and a navy suit takes care of all your formal requirements. However, a grey suit does both with equal ease and is extremely versatile. Here are a few ways to get the most out of your grey suit without looking repetitive.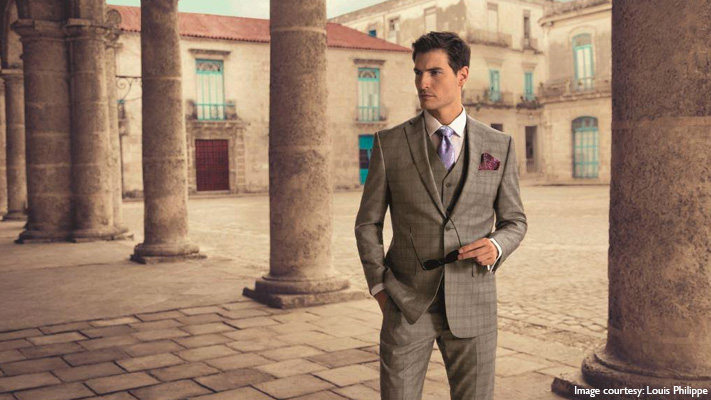 Similar Products
The refreshed office look
A grey suit with a crisp white shirt will never go out of style, but simply swapping your shirt is a great way to create a refreshing new look. Pastel shades of purple, pink and green look spectacular against a light-grey suit and are easy enough to carry off in an office environment.
Casual day look
Tone down the razor-sharp edge of a
suit
by pairing it with a casual white shirt. Skip the tie and wear it with the top button undone. Roll up the trousers and add a pair of loafers to lend the suit a relaxed feel. Add a bolt of colour with a bright pocket square artfully tucked in.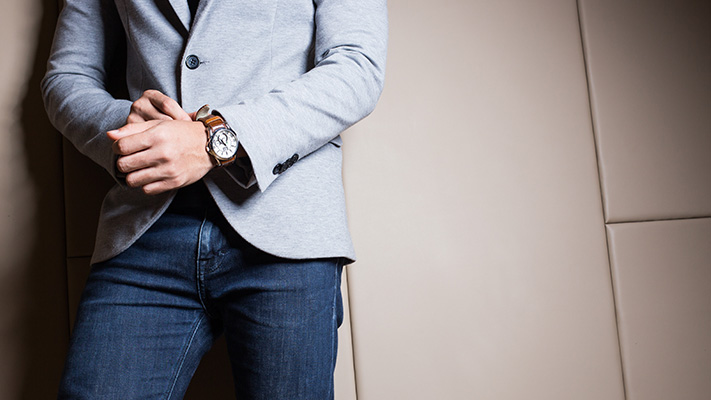 Weekend appropriate
Mixing formal pieces with casual ones is a big trend currently, which is why pairing your formal grey suit with a striped T-shirt is an excellent fashion move. The outfit gives you the best of both worlds, and when a
grey
suit is paired with a white and navy striped T-shirt, it creates a look that's easy on the eyes. You could even wear jeans with your grey blazer and pair it with leather sneakers to up the casual element.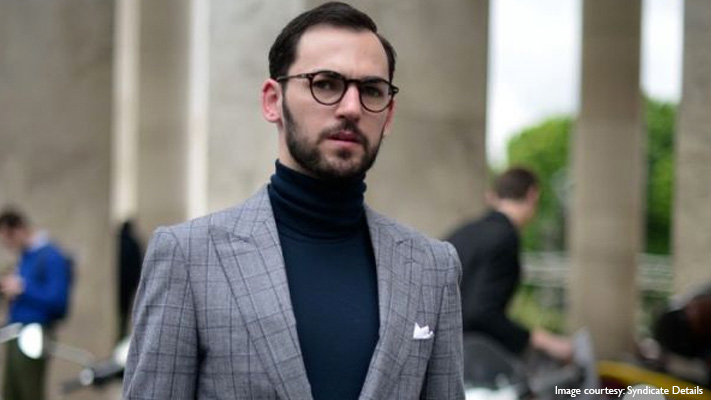 Winter look
For days when the weather is uncharacteristically chilly or for when monsoon eases into winter, pair your grey suit with a charcoal or black roll-neck
sweater
. If it's only mildly nippy, skip the shirt and add textured black monkstraps to complete the look.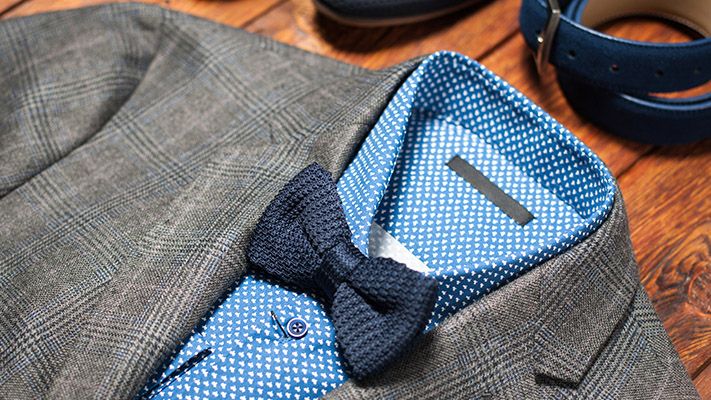 Modern take on a classic
The fact that blue and grey pair well together is not news, but by varying the tone of blue, you can create a colourful look that isn't overpowering. Pair a bright, cerulean blue shirt or even a blue polka-dotted
shirt
with your grey suit and add a printed pocket square or a bow tie in the same shade of blue to create a cohesive look.
Written By : Shirley Mistry