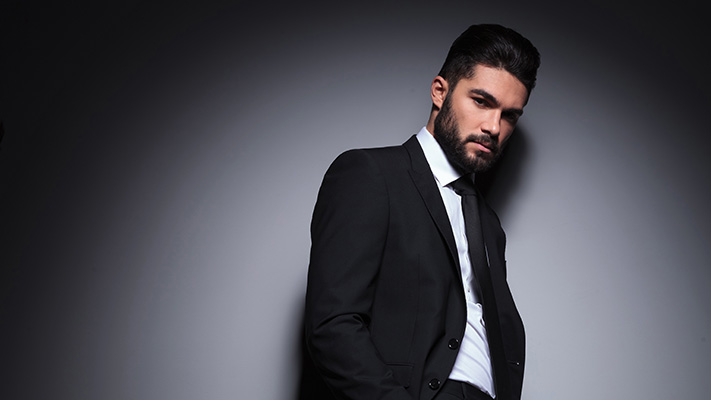 White shirt and black two-piece suit
This one spells eternal style. Since the modern
suit
came into being, the black-and-white combination is one that can never pale. Like so many American presidents have, you can also team it with a red or blue tie (but without the lapel flag-pin) for a formal business event or cocktails with clients or business associates. When teamed with a black tie, or a bowtie in black forms your quintessential formal, black-tie look. For something that's not so formal, go open-collar. And if you're attending a wedding and would like it to be dressier and more colourful, go for a matching bowtie/tie-and-
pocket-square
combination in some bright hue or pattern.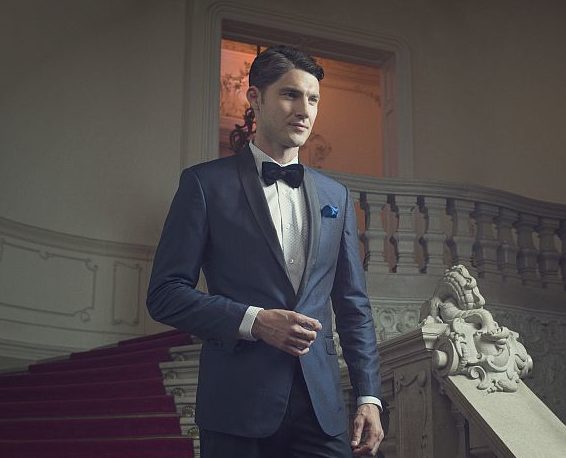 Navy blazer with grey or beige trousers
A classic look that has inspired school uniforms from those at Hogwarts, to the local primary school in your neighbourhood, this combination is one that every man can use as a go-to solution when in doubt. Say you're attending a dinner party, and there isn't any specific dress-code. It might be formal, but you're not sure how far you should go. Play it safe with a pair of
grey trousers
and a white or beige shirt, and a navy blazer. Alternatively, you could wear beige trousers or chinos with a white shirt and the
navy blazer
.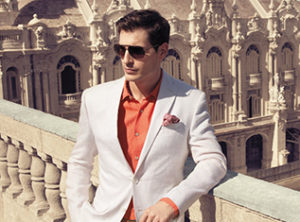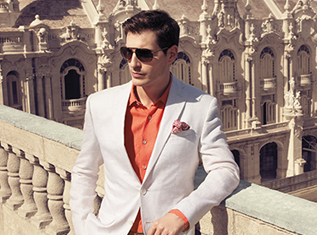 Pastel shirt with beige khakis or suit
A
beige suit
worn with a pastel shirt and tan Oxfords is a look that is ideal for a brunch or any daytime event at which it might be inappropriate to show up in shorts or linens. You could also substitute the shirt for a
polo T-shirt
. Strip it down, for something a little more casual, by losing the jacket. You could also trade the formal, pleated trousers for a pair of beige khakis to further tone it down. The colour combination is what's most important. It is bound to make an impression on everyone around you.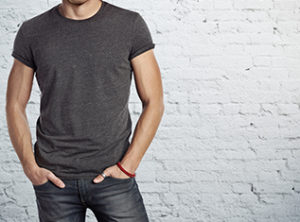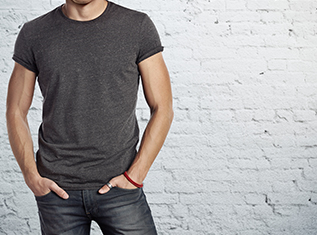 Solid-coloured crew-neck T-shirt and basic denims
There probably hasn't been any guy who hasn't worn this combination. From attending college, or even work (if your workplace doesn't have a strict dress-code), to going out for drinks with friends, or simply sitting at home, everyone's worn a basic pair of blue denim jeans with a white, black or any other colour
T-shirt
. When we say basic
denims
, we mean the natural-dyed denims, without artificial distressing or any extra patchwork, chains, or embellishment of any kind. The blue could be anything from pale to Prussian. It's a combination that you can't go wrong with for a casual outing of any kind. Team it with leather sneakers or suede loafers for a stylish finish.