You may own elegant suits and stacks of stylish matching shirts, but if you can't master the art of pairing them together, it's a wasted effort. Keep these 5 points in mind to ensure that your shirt and suit combinations tie together to create a cohesive look.
#1 Classic combinations will never fail you. Even if your style is a departure from the usual, having a light-blue shirt handy to pair with your grey suit, or a white one to pair with your navy suit will have you sail through a rushed work day in style.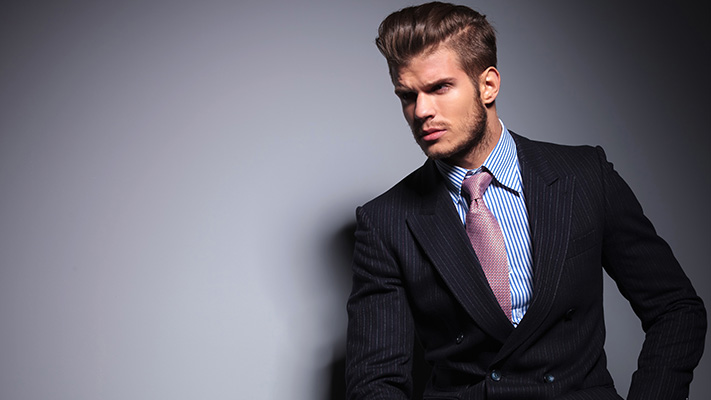 #2
When mixing prints, it is best to keep things subtle. Pair a pinstripe suit with a fine-checked shirt. Or you could offset a bold
checked suit
with fine checks. If you're at a complete loss, coordinate the print of your suit with the one on your shirt!
#3 Creating balance is always recommended. If your suit is busy (featuring thick plaid, bold stripes or a noticeable texture, for example), coordinate it with a simple, solid-coloured shirt or one with a fine print.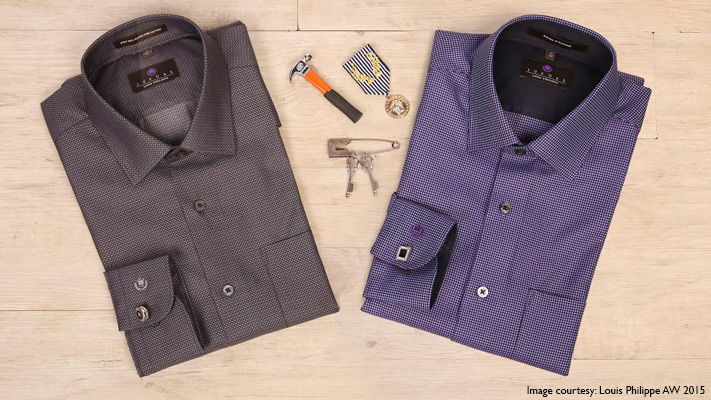 Similar Products
#4
Liven up a plain suit with an unusual choice of shirt. For instance — a mainstay light-grey suit can be given a bold makeover by pairing it with a white and burgundy windowpane checked shirt. Similarly, a deep-blue suit can be paired with a lavender
shirt
instead of the usual white or cream shirt. You can also opt for a shirt with sheen to add interest.
#5
Printed suits — emblazoned with floral or graphic prints have been a big trend this year. Certainly not suited for everyday office wear but, should you choose to don this style of suiting at an informal event, always pair it with a solid shirt. Printed suits can look busy, and wearing a solid-coloured shirt is the only way to break the monotony and prevent the
suit
from looking overbearing.