Black tie dressing was traditionally considered to be less formal than white tie dressing; however in modern times it has come to signify all formal occasions that call for sophisticated suits and an air of luxury. Here are seven elements that make up the classic black tie look.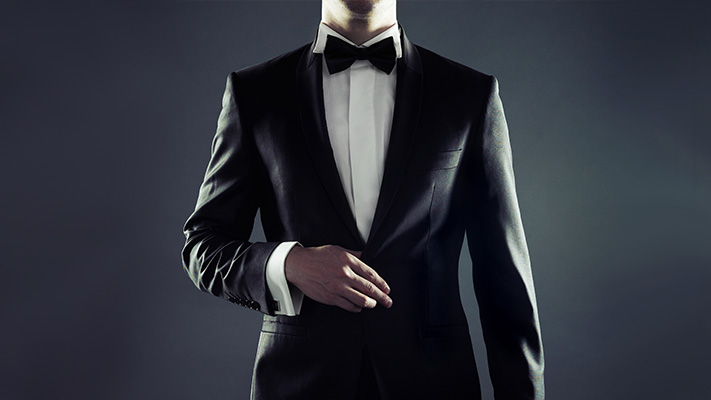 Jacket
✔ The focal point of any black tie look is a tuxedo jacket, also known as a dinner jacket.
✔ Decked out with a peaked collar or a shawl collar, the lapels of the jacket are covered in black silk, giving it a subtle sheen.
✔ These jackets are usually single-breasted and fitted with one button.
✔ For a contemporary take on the tuxedo jacket, pick one in midnight blue.
Waistcoat
✔ A waistcoat is usually an optional element in a black tie look, much like it is in a contemporary suit.
✔ Should you choose to wear one, ensure that it is low cut and wide, so that it shows off more of your dress shirt.
✔Also, pay attention to ensure that it is identical in colour and fabric to your tuxedo jacket.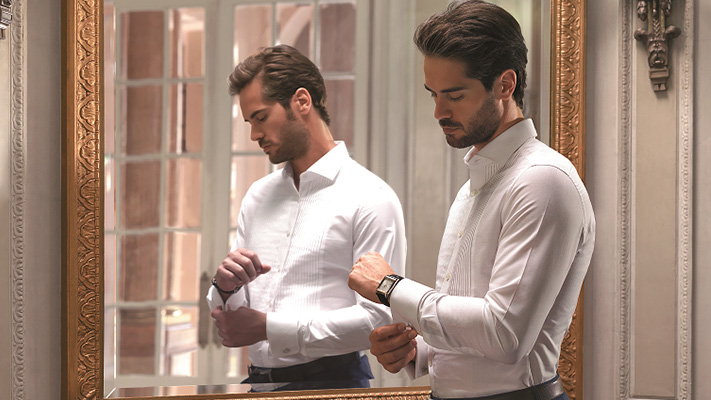 Shirt
✔ We've spoken at length about what to keep in mind when purchasing a
tuxedo shirt
, but here's a quick recap. Remember to opt for white, regular-fit dress shirts with a wing collar or a turned-down collar.
✔ Ensure that the front of the shirt has some detailing in the centre—usually several lines of thin pleats running from top to bottom.
✔ It is advisable to swap the buttons of your white dress shirt with studs that make for a more ornate option for a night out.
Trousers
✔ First things first, remember that your trousers and tuxedo jacket must match each other in terms of colour and fabric. This isn't a look where you want to create an outfit that seems pieced-together.
✔ While you can opt for pleats, the norm is to stick with flat-front trousers that have a straight cut.
✔ Unlike regular trousers, black tie trousers are usually high-waisted.
Cummerbund
✔ It is a cardinal sin to wear a belt with a black tie outfit, so ensure you purchase a cummerbund.
✔ This must also be black and can be of a regular fabric or silk, to coordinate with the lapels on your jacket.
✔Always remember to wear it in a manner that covers the waistband of your trousers completely.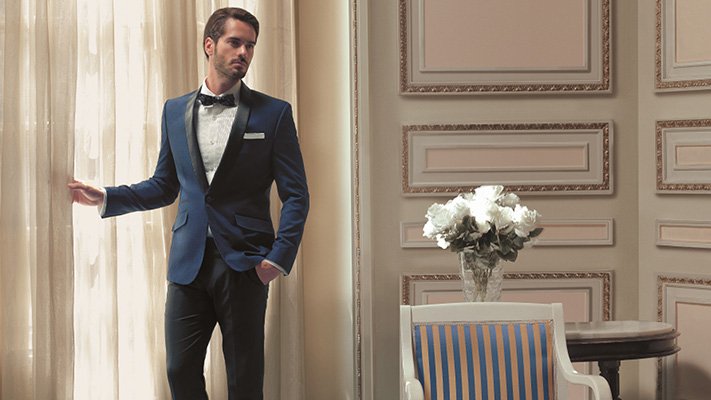 Similar Products
Bow tie

✔ Although this one is pretty self-explanatory, be sure to pick a black bow tie. There's no room for experimentation when it comes to black tie dressing.
✔ As far as knots go, pick a butterfly, semi-butterfly, pointed or straight-end knot.
✔ Take your time to get your bow tie to look perfectly knotted; a sloppy
bow tie
can ruin the entire outfit in an instant.
Shoes

✔ Your shoes need to be black too and look sophisticated.
✔ You can opt for standard black lace-ups, but ensure that they are well-polished and have a gleaming finish.
✔However, it deserves to be mentioned that regular formal lace-ups must not be replaced with patent
leather
ones just to add extra shine. They look rather tacky and lack the sophistication that classic lace-ups have.