When it comes to trousers for men, a beige pair is an absolute must-have. It complements most colours and is a subtle piece that can be worn at any occasion, be it formal or casual. Whether you choose linen pants for comfort or basic beige trousers to look sharp at work, with these 5 looks, you'll be able to reinvent your style for every occasion.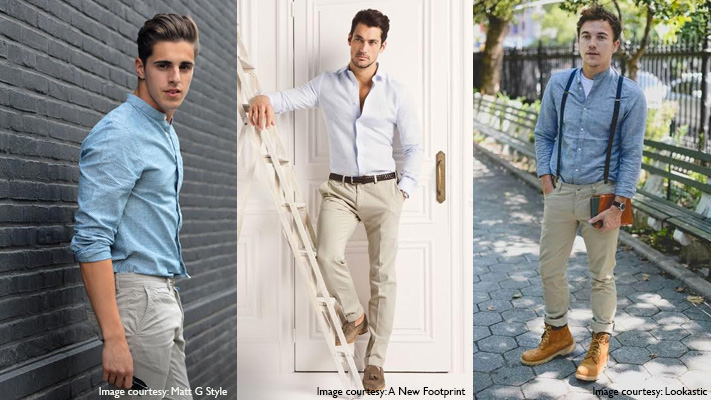 With a blue shirt
Blue and
beige
pair extremely well together. For a dressed-down day at work all you need is a light-blue button-down— patterned or solid, tucked into a pair of beige trousers. Add dark-brown shoes to the mix and keep a cool grey blazer on hand in case you need to dress up the look.
With a checked shirt
Pairing a
checked shirt
with beige trousers is a classic fashion move and the look works wonderfully at the office. With a knitted tie and brown accessories, the combination makes for a contemporary take on formalwear. If you really want the look to tie together, pick a shirt with fine checks and hints of warm colours such as red or burnt orange.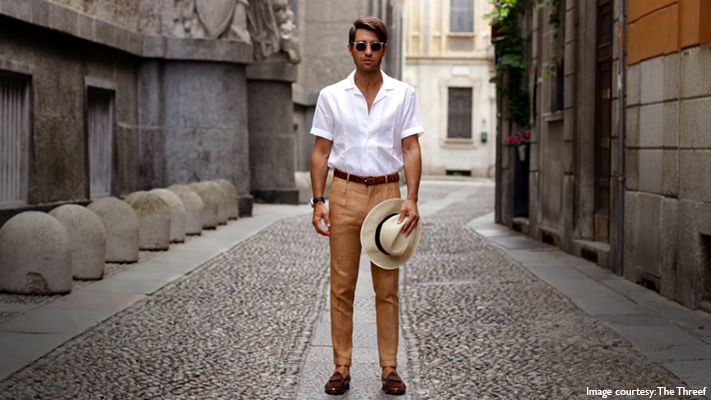 With a white button-down
If you want to ditch your usual casual look, swap your
jeans
with beige trousers. Pair them with a white shirt, white sneakers or brown desert boots to complete a minimal smart-casual off-duty look.
With a printed T-shirt
A navy-and-white striped
T-shirt
is a quintessential nautical piece and what better way to wear it than with beige chinos? They balance the T-shirt well without compromising on the nautical element. When paired with casual lace-ups or loafers, it makes for the perfect laid-back look. If not a striped shirt, pick one with a floral or botanical print.
Style With a cardigan or sweater
Come winter, you need to have a host of staples on hand to layer with and beige
chinos
fit the bill perfectly. When paired with a basic T-shirt and a cardigan or thin sweater over the top, they make for a perfectly put-together winter brunch outfit.