Black-tie dressing can be tricky, but we're telling you the secret to purchasing the perfect white shirt to ensure that you draw attention for all the right reasons.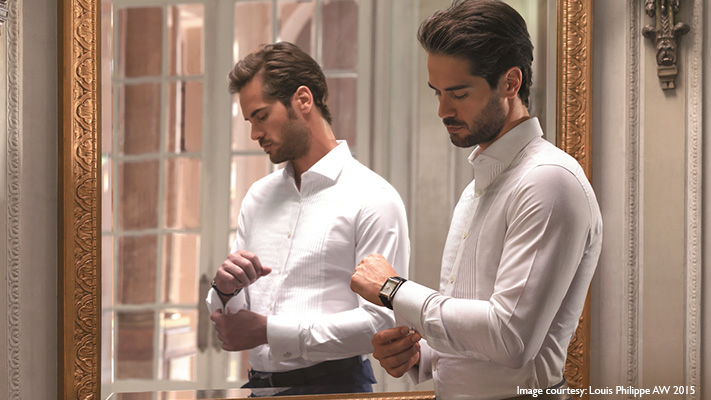 #1
Collar
First things first, pick a shirt that has a simple collar that points downwards. Having said that, ensure that it has a medium width. Slim
collars
are too contemporary for a tuxedo.
#2
Bib
The bib of your tuxedo shirt is the panel that runs down the centre of the shirt, on the front. While
solid white shirts
are acceptable, pick one with slim pleats running down the front to add extra attention to detail.
#3 Buttons
Most black-tie shirts come with studs as opposed to plain old buttons. You can pick a shirt that has white studs or opt for black ones to create a sharp contrast against the plain white canvas.
#4
Cuffs

Usually, both black-tie and white-tie etiquette suggests that about half an inch of your cuff is visible under your tuxedo jacket. Therefore, pay caution to the width of your shirt's
cuffs
.
#5 Fit

Most importantly, pay attention to fit. A shirt that balloons over your frame or, worse still, clings to your physique can ruin your black-tie look in one swift move. So, be sure to spend time deliberating over a size that you are comfortable with. Also, keep
slim fit
shirts for everyday wear and opt for regular fit dress shirts instead.