If you think polo t-shirts are best reserved for throwing on just before you dash out the door to run errands, you're losing out on a great fashion opportunity. A classic example of there being more than meets the eye, polo t-shirts are extremely versatile. Great for summer, a game of golf, an outdoor get-together or a formal event, take a look at these three distinctly separate ensembles that you can fashion out of this one piece.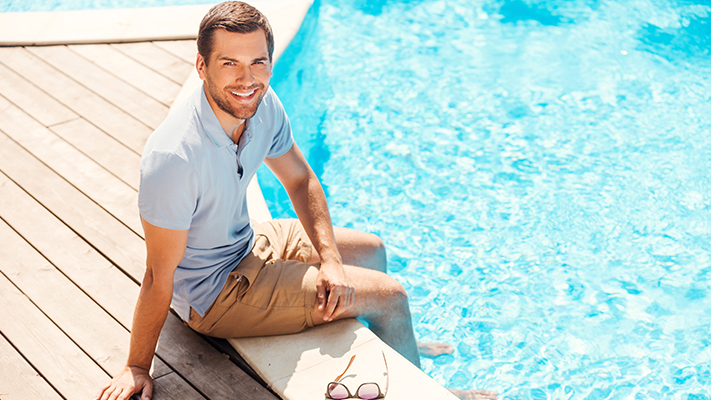 Fun weekend brunch
Great for a laid-back brunch, polo t-shirts are instant favourites. Pick one in a bright colour such as turquoise or pink, and pair it with knee-length shorts in lighter shade. Slate grey and sand are always a reliable option because most bright colours pair well with them and you don't have to spend too much time trying to figure out if your ensemble looks cohesive.
Semi-formal dinner date
For a casual soiree where you still want to look well-dressed and put together, pair a polo t-shirt with well-cut chinos. Choose a pair in a deep shade of brown to lend a formal vibe to your ensemble. Finish off your look with loafers or suede buck shoes.

Friday dressing
If your staple Friday dressing outfit is a combination of a checked shirt and a pair of jeans, give your style an update with a polo t-shirt. When paired with chinos or formal trousers and a blazer, your look will be both comfortable and office-appropriate. Having said that, remember to never pull your collar out and lay it over your blazer's lapel—it will take your entire look a couple of notches down.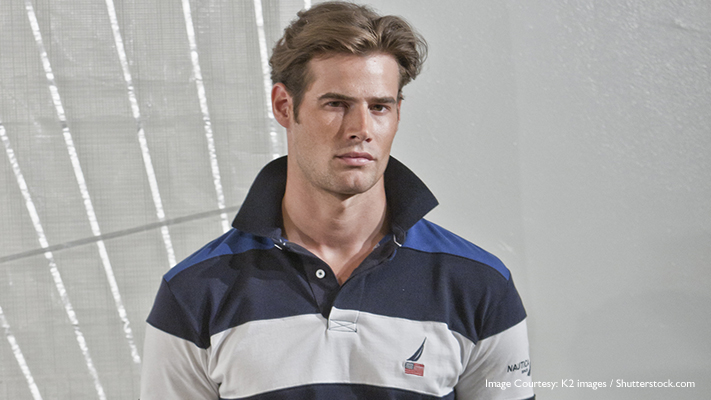 Dos and Don'ts
Never tuck your polo t-shirt into your trousers unless you're adding a blazer or jacket to the outfit.
Leave baggy polo t-shirts when you're doing chores around the house. For all other purposes, pick a polo t-shirt that is well-cut and flatters your form.
Prints and patterns are a great way to add something extra to your polo t-shirt ensemble, so embrace florals, geometric prints and colour blocks the next time you're out shopping.