The wristwatch is an accessory that completes an ensemble like no other, adding subtle embellishment and heaps of sophistication. However, wristwatches didn't always enjoy pride of place in men's wardrobes. Take a look at how they evolved over the years to become an iconic men's fashion accessory.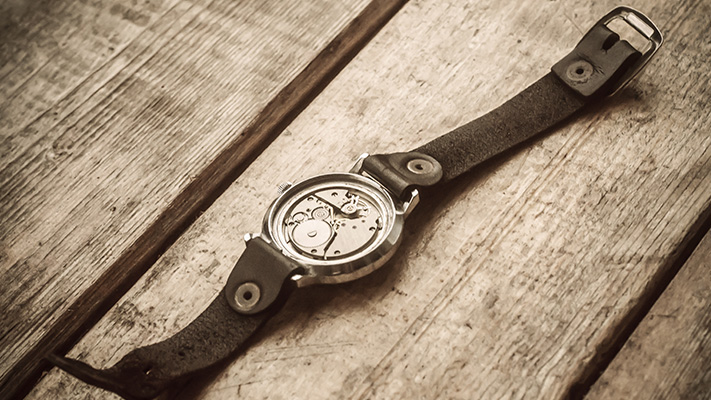 Humble beginnings
✔
The first wristwatch was created by iconic Swiss watchmaker Patek Philippe for Countess Koscowicz of Hungary, way back in 1868. During this period, wristwatches were considered a piece of ornamentation to be worn only by women like the other pieces of jewellery they owned.
✔
There are many stories that hint at wristwatches becoming
accessories
appropriate for men, especially men in the armed forces. In 1880, 2,000 watches were commissioned for German naval officers by Kaiser Wilhem I. This was followed by soldiers fashioning makeshift wristwatches out of pocket watches while fighting the Second Boer War in 1899. In fact, an amusing historical anecdote suggests that Napoleon found it rather frustrating to check his pocket during a war to know the time and that's how the idea to create wristwatches for men emerged.
✔ But, it wasn't until World War I that wristwatches became essential. Soldiers were given watches known as trench watches, fashioned out of a bulky pocket-watch dial attached to a strap. After the war, the ratio of pocket watches being favoured over wristwatches dropped to 1:50. This was the first sign that the men's wristwatch was here to stay.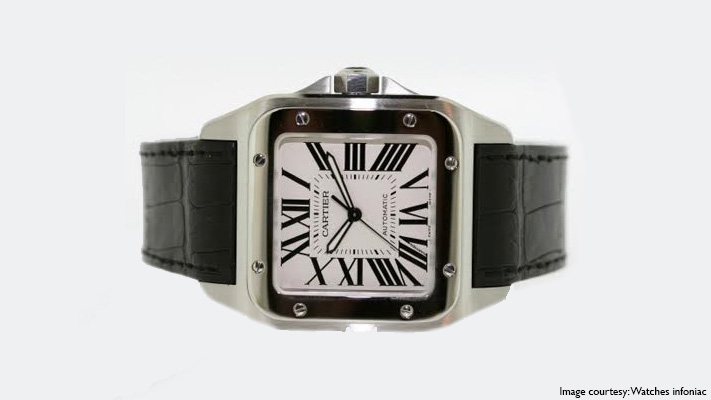 Making firm strides
✔ The general public hummed and hawed over the notion of men wearing a wristwatch on a daily basis. But just before World War I, Alberto Santos Dumont, a Brazilian aviator, asked his friend Cartier to develop a watch that would allow him to use both his hands to control the aircraft, while timing his performance and flight intervals. What Cartier came up with, in collaboration with Edmond Jaeger, his chief watchmaker, is considered to be the first prototype of a men's wristwatch and is known as the Cartier Santos watch.
✔ Once the war ended, wearing a wristwatch came to be associated with being strong and macho, much like the aviators and soldiers who first wore them. This went a long way in popularising the accessory among the masses.
✔ In 1957, almost 3 decades later, the first generation of electrically powered watches came into the market. 12 years later, in 1969, watches powered by quartz technology and chronographs were introduced.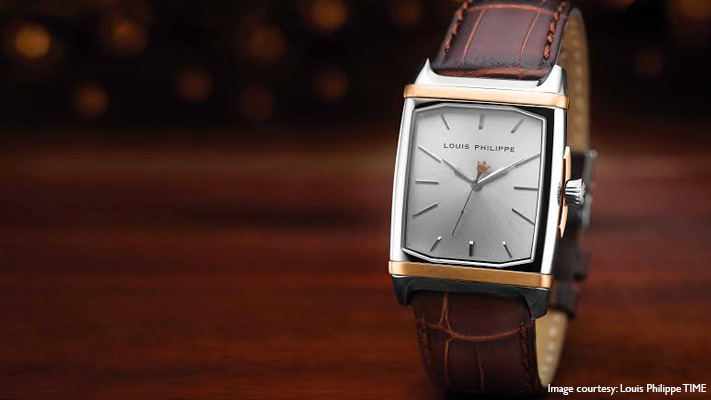 The modern man's wristwatch
✔ As wristwatches started getting more popular, watchmakers focused on combining aesthetic with utility. While earlier designs focused on sophistication, metal, leather, enamel, jewels and vivid colours gradually found their way into trendy wristwatch designs.
✔ As they exist today, you can pick a wristwatch for every occasion and to match any outfit. From sporty chronographs to classy old-school designs, the options are virtually endless for the watch enthusiast.
✔ In fact, if watches that merely tell the time don't make the cut for you, smartwatches are probably right up your alley. They sync with your smartphone and give you health statistics, notifications, help you book flights, read a map or respond to emails on the go!